1998 Ducati 916 SPS (Sold!) AND 748s For sale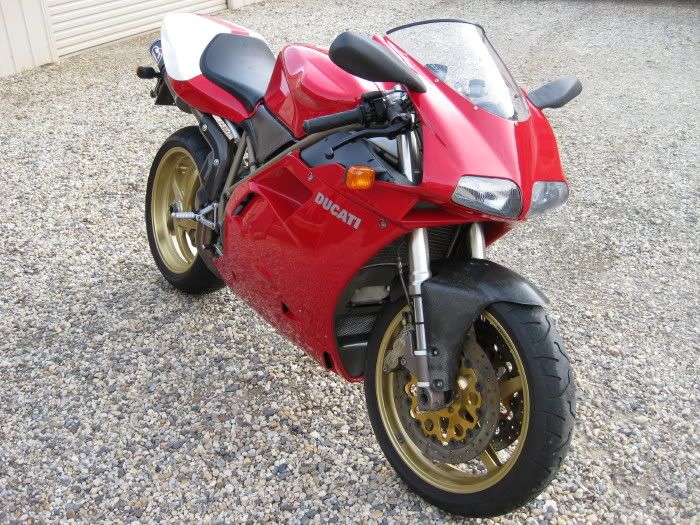 I've come to the decision that I must part with this one.
Beautiful condition, 14000 k's, Original. It's been started regularly and ridden round the block to keep it nice. I've been the custodian of this awesome machine for about 5 years and done a couple of hundred k's per year.
Anyone interested? Or know of anyone that wants a rare one to take "straight to the pool room"?
Open to offers.....realistic ones anyway :laughing:
(Also have a 2002 748s Track bike, road registerable, not write-off, with road going bits as well as track set-up/stands/tyre warmers etc. 20,000 odd ks on it - $6,500?)
Cheers,
Troy.