Hey guys, I traded my 848 in on an RSV4 this weekend. I have the following parts for sale.
-1 set of stock headers from 1098R midpipe is dented from rearsets contacting due to a lowside.
-Stock inner V plastic piece and inner panels. $25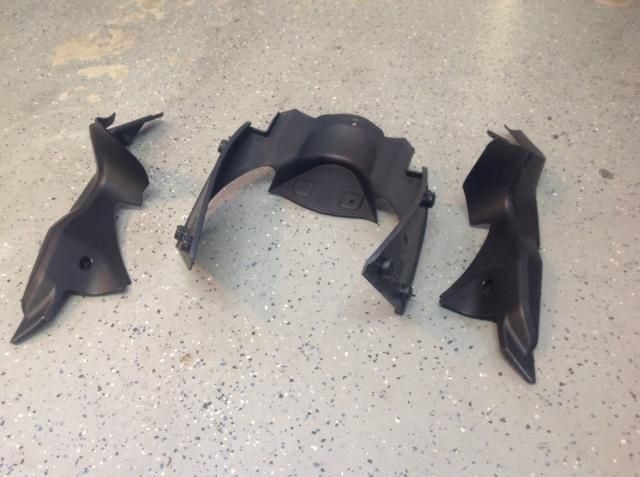 If you are interested in parts just send me a PM. Shipping is expensive so I will need to know your zip code so we can figure out the cost.
Thanks,
Matt