Discussion Starter
·
#1
·
All in all I can't complain too much the fitment didn't go too bad... There is a few places the holes don't line up exactly but I have a possible major issue that I wanted to ask the community about.
When I mounted my upper fairing it seems like it sits REALLY low on the nose you can tell from the side profile picture how low it is.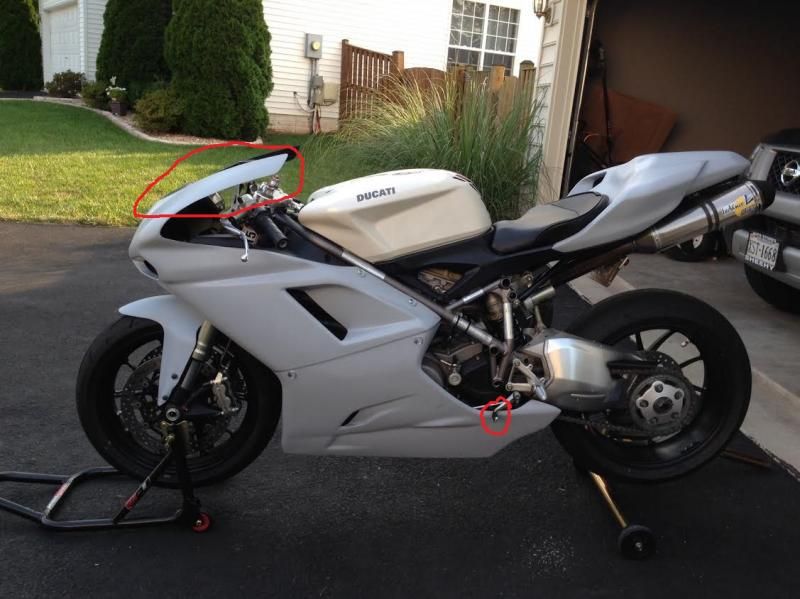 I haven't put the windscreen on there yet but when I do I can't seem to imagine it would fit with out rubbing. Do I need to take the black piece I have circled off of the bike or do I need to redo and remount the entire thing?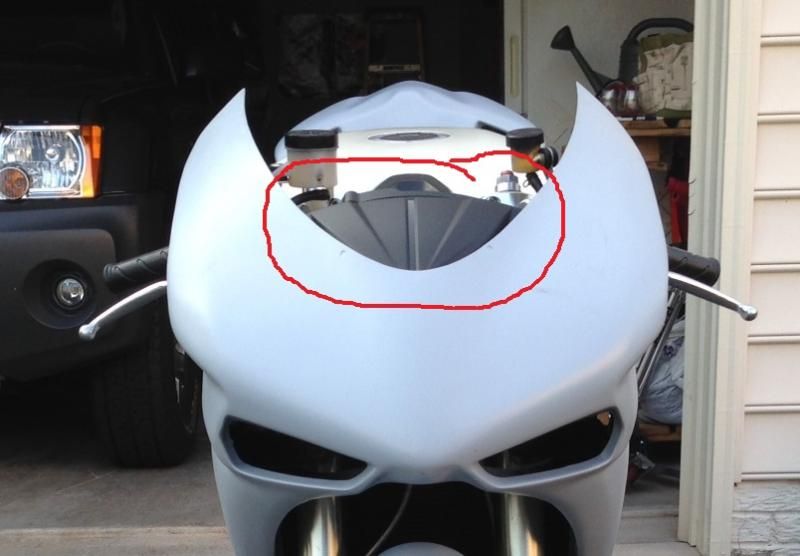 The other place it is rubbing (just a little bit) is by the gear shifter should I trim that back? Or am I just way off?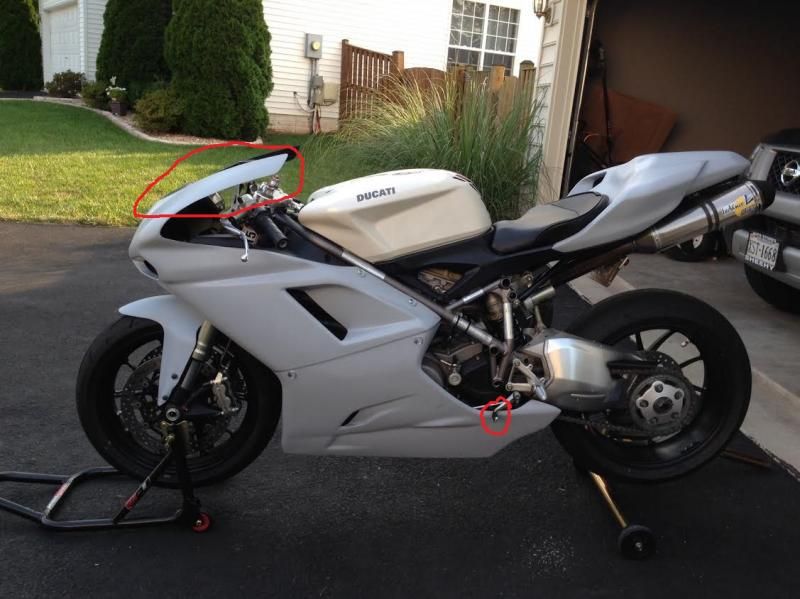 Also as a side question has anyone cut out the race bodywork so it can accommodate a kickstand?