Discussion Starter
·
#1
·
Thought I'd take a few current shots of the bike as it sits now since our optimal street season is coming to a close. Barely used street tires (Q3s) are now back on fo the first time since early May to enjoy a group ride later today (looks like temps are projected to top off at 67
) with a bunch of friends who are regulars at our ZARS trackdays....and some of the few who also still ride on the street. Sounds like we're hitting up some of the ABC's of southwestern WI for a few hours.
Here's the complete mod list for anyone wondering what some of the parts are...
2014 Mod list:
*Akrapovic Evolution slip-on exhaust
*ASV F3 clutch lever
*Ballistic Evo2 12-cell battery
*Brembo M4 Monoblock calipers
*Brembo RCS-19 brake master cylinder w/aero lever
*Brembo remote adjuster for RCS-19
*Carrozzeria V-Track wheels
*1Cabontech carbon bellypan
*Carbonvani carbon undertank panels
*CDT carbon swingarm cover
*CDT carbon ignition cover
*CDT carbon brake reservior mount
*CDT carbon street fairings (nose, mids, and tail)
*CNC Racing rear axle nuts
*CNC Racing front axle sliders
*CRG RR rearsets
*Competition Werkes integrated taillight
*D.I.D. VX525 chain
*Domino XM2 adjustable throttle assembly
*DucaBike fuel cap w/ carbon key (white tank)
*DucaBike wet slipper clutch
*DucaBike wet clutch clear cover
*DucaBike carbon brake lever guard
*Ducati Performance carbon tank protector
*Ducati Performance carbon air runner covers
*Ducati Performance oil fill plug
*Ducati Performance Superpole seat
*Ducati Data Analyzer
*Ducati Performance ECU (custom tuned by Anthony @ DucMPLS)
*DucShop 28mm offset triples
*DucShop 'Daytona' linear rear link
*Dunlop Sportmax Q3 (street), GPA Pro (track), & KR (rains)
*Evoluzione rear fender eliminator
*Fast Frank Racing Quick Change front axle setup w/captive spacers
*Full-floating front rotor conversion
*GB Racing water pump & magnet cover
*GPR V4 steering stabilizer
*Motowheels lightweight aluminum rear subframe
*MWR air filters
*Oberon 29 mm clutch slave cylinder
*Ohlins FGRT 819 forks
*Ohlins TTX36 rear shock
*PitBull 14 tooth front sprocket
*Renthal grips (medium compound)
*Rizoma brake & clutch fluid reservoirs
*Rizoma fuel cap (black tank)
*R&G clutch case protector
*R&G tank sliders
*Sato Racing adjustable ride height adjuster
*Sharkskinz track fairings
*ShiftTech carbon front fender
*ShiftTech carbon extended chain guard
*ShiftTech carbon instrument panel cover
*Speedymoto under-fairings frame sliders
*Speedymoto Omni clip-on bars
*Spiegler Alt 2 stainless braided brake lines
*StompGrip tankpads
*Translogic quickshifter
*TwillTech carbon dash
*TwillTech carbon exhaust heatshield
*TwillTech carbon front sprocket cover
*Vesrah RJL-XX brake pads
*XT Racing GPX Pro4 lap timer/data logger w/brake pressure sensor
*ZeroGravity Corsa clear windscreen
*Decals by Drippin'Wet, SRSignDesign, & TrackDecals.com
*Track bodywork & frame paint by Hering Kustoms
*Suspension refresh by Desmo Veloce
*Torn down to the frame and reassembled by yours truly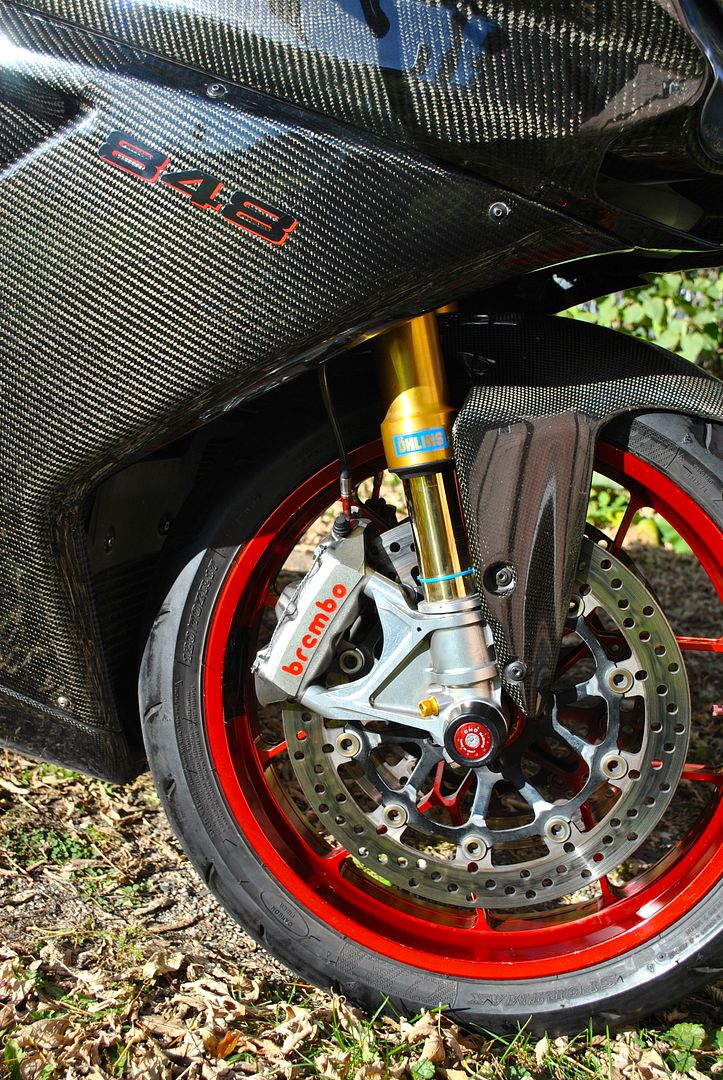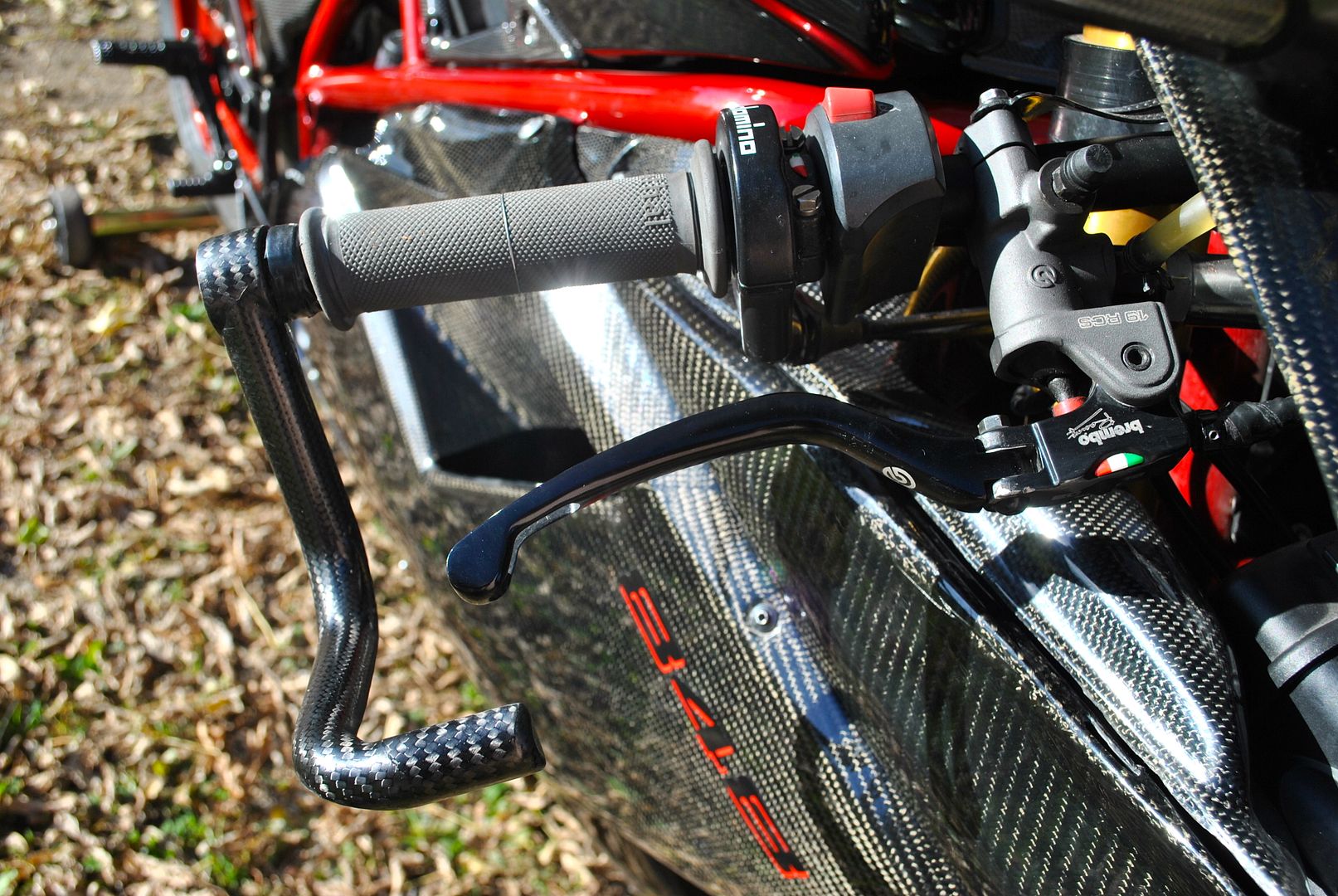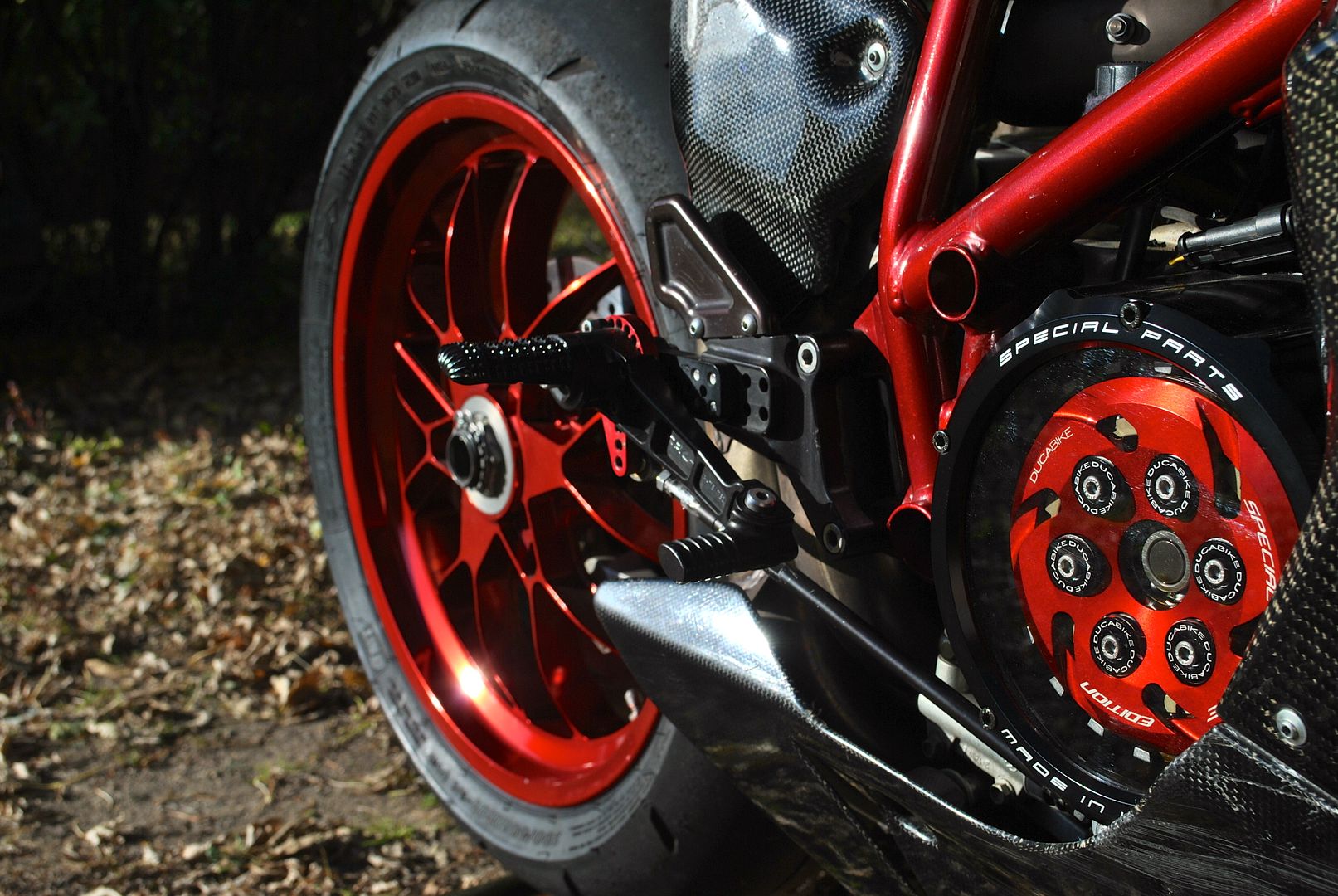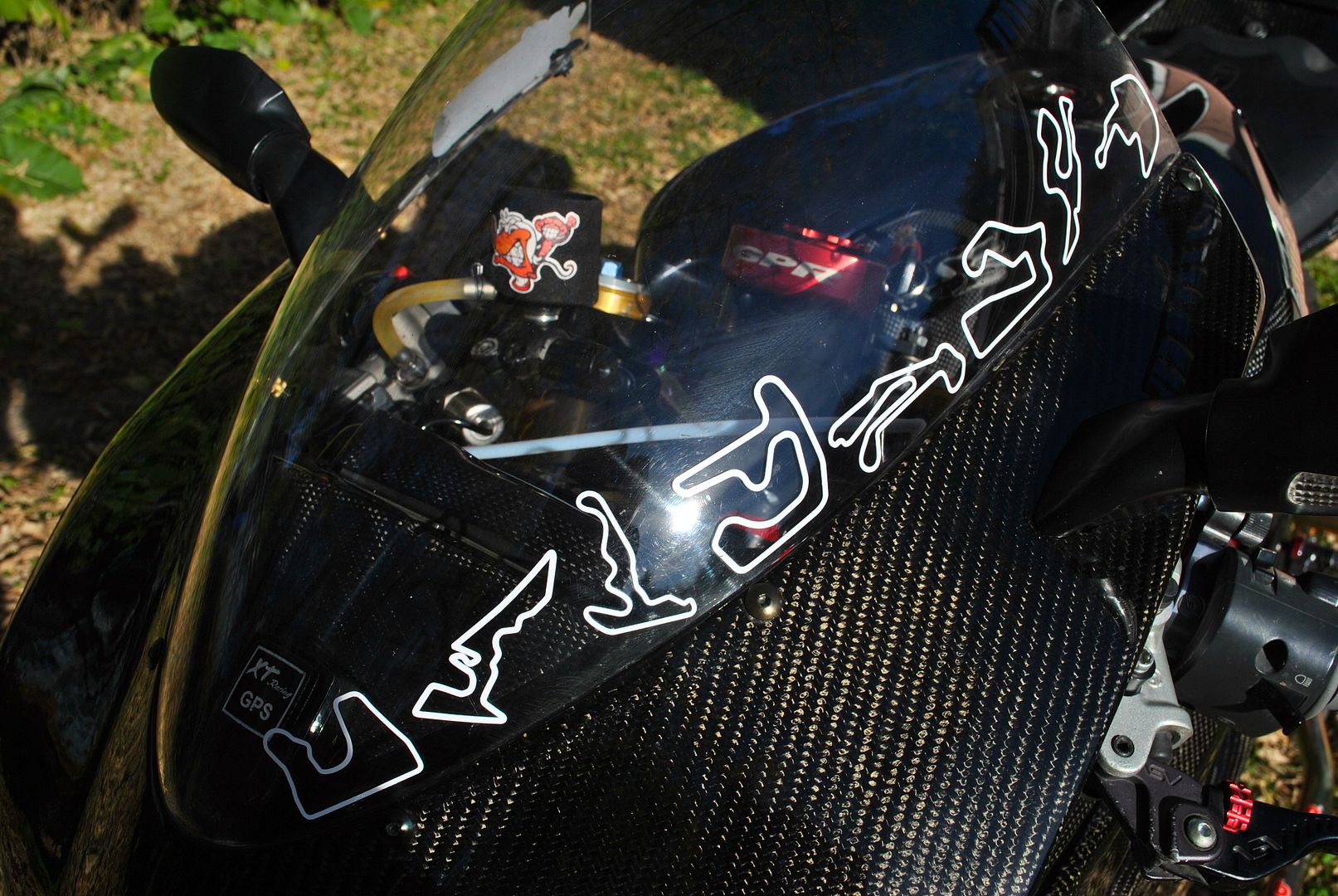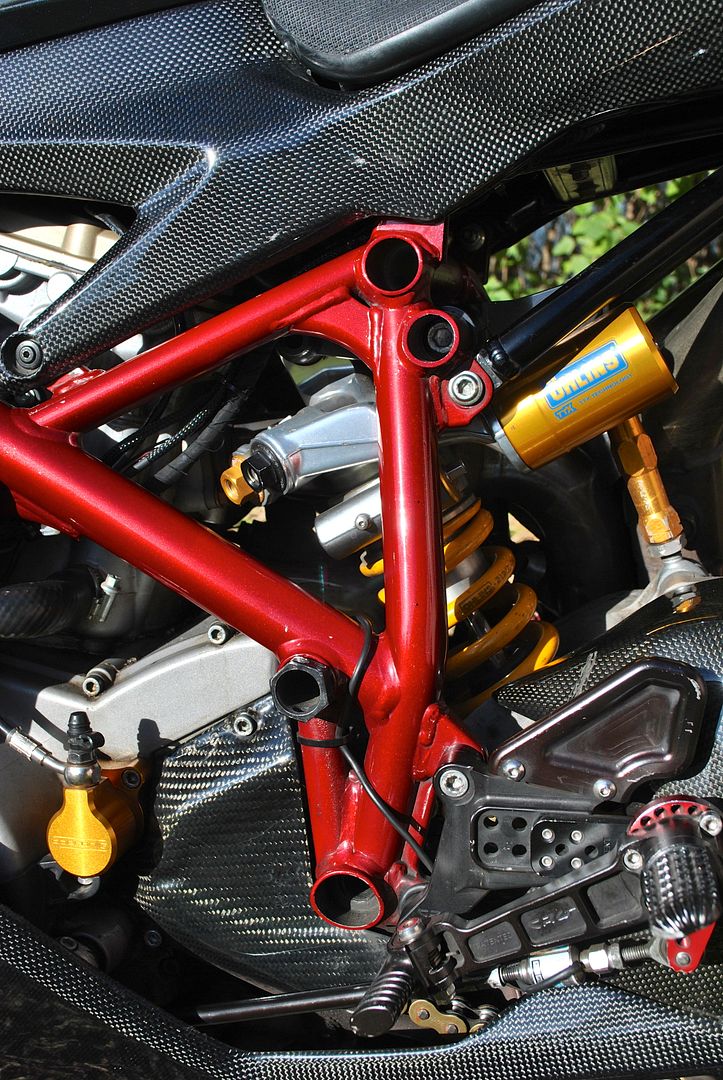 Thanks for looking!!!
-Christian