Here is the deal, i went down on my 2012 Ducati 1199s Tricolore on June 20th 2014, lowsided at roughly 30MPH, My insurance declared it a total lose.
The damage is NOT significant, i had it appraised at my local certified Ducati dealer. I'm actually shocked they totaled it, considering its only cosmetic. The bike is currently at my local Ducati dealer waiting on the claim to be settled. I have the option to buy the bike back so i'd like to see if theres any interest. I'm asking $11,000.
Its a 2012 Ducati 1199s Tricolore with 2,100 miles.
Termi slip-on
the damage according to the estimate from my dealer includes:
Clutch lever
Complete Headlight Fairing (Cracked)
Right Mid fairing (Rashed)
Right Lower Fairing (Rashed)
Rear Wheel Rim (Small Dent from the sidewalk)
Clutch Cover (Scratches)
Exhaust Pipe Horizontal.
She runs, drives, etc...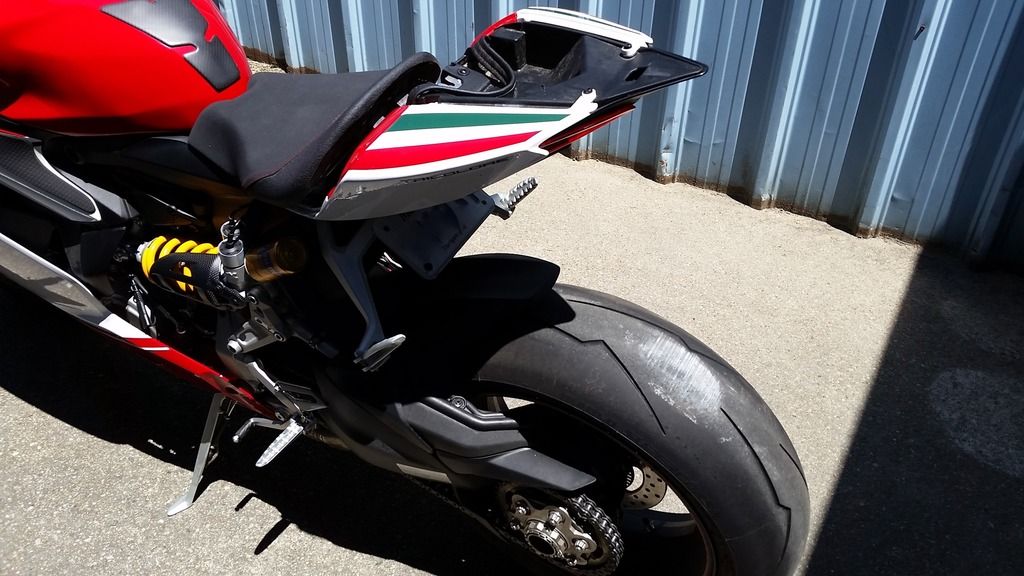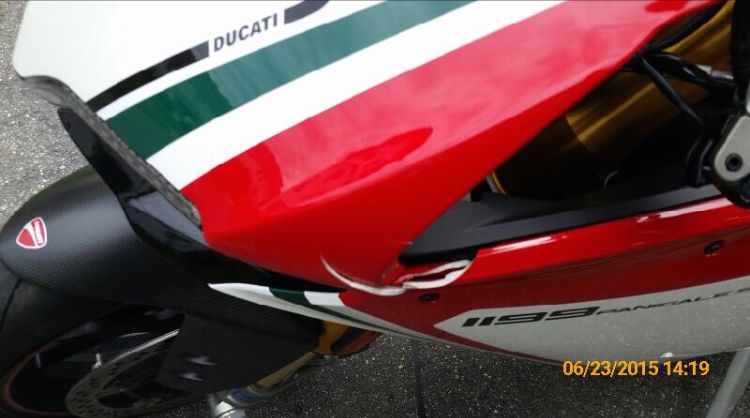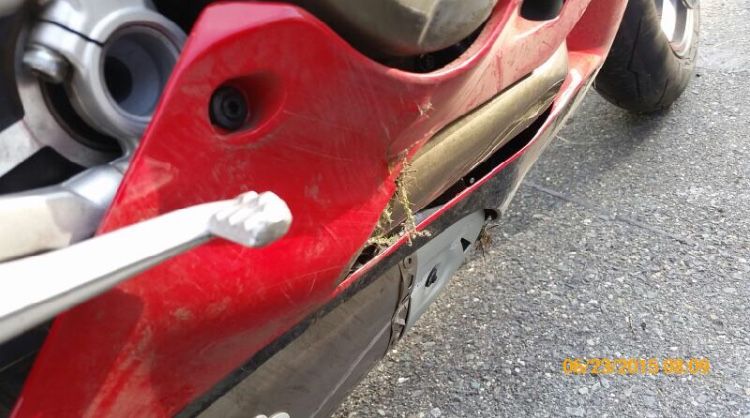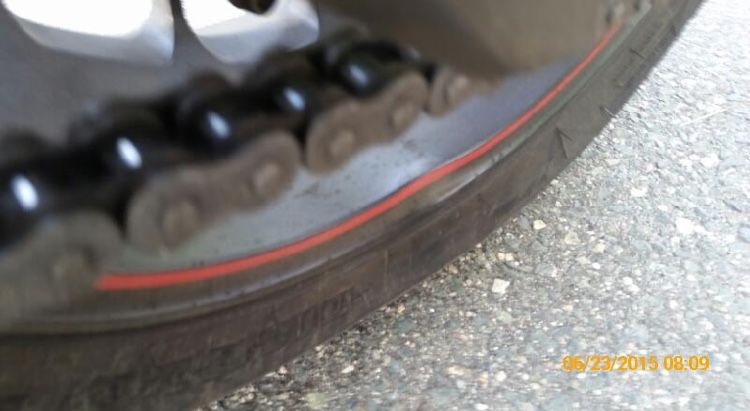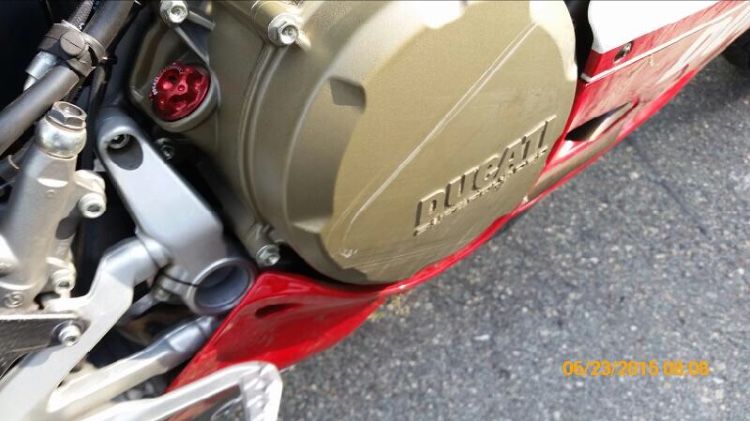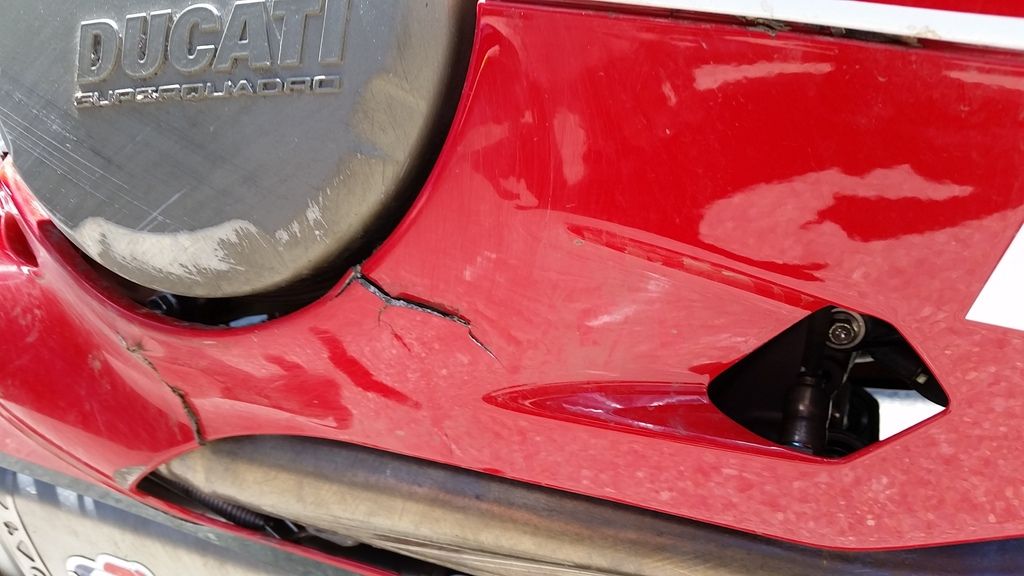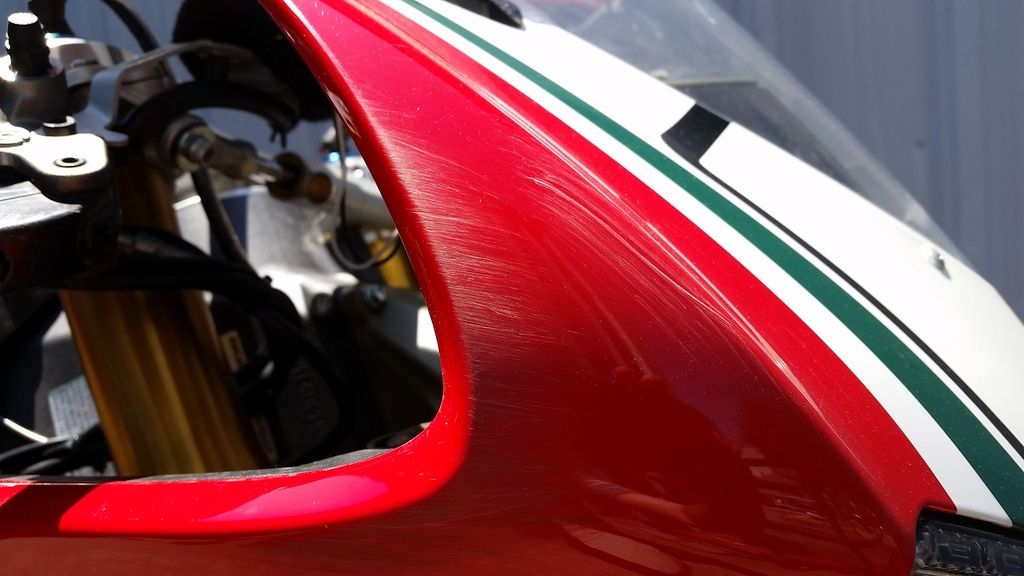 More Pics coming soon....