Crazy new price!!!
$2450 Delivered
IWC Aquatimer 2000m in practical and sensible 44mm.
Very sharp looking and well cared for piece, never saw any diving besides to the bottom of my pool. Winds smooth, dead silent rotor, great power reserve and lume is drop dead gorgeous, unequivocally, THE best thing I've seen on any watch, EVER.
Bezel - A+ Looks showroom
Case - A
Straps - A+ had a custom leather strap I wore and sold already rubber is as good as it gets
Clasp - A- Hairline marks no scratches
Crystal -A+ never banged around
All in all - Solid A grade piece that can almost pass for new. I will say, I had a forged carbon AP diver and while I miss that watch, this heritage packed IWC has 95% of the swagger for about 17grand less. I can see this piece appreciating significantly and I'll regret selling it, but alas, here we are....
No box, has shown, original bag, card and owners guide.
No trades unless it's for an AP Grand Prix or bumblebee....Unless it is heavily in my favor and in that case let's talk!
******member price
$3250 shipped Cash/wire/PayPal gift (get those Amex points!)
Onto the pics!! (7.0in wrist)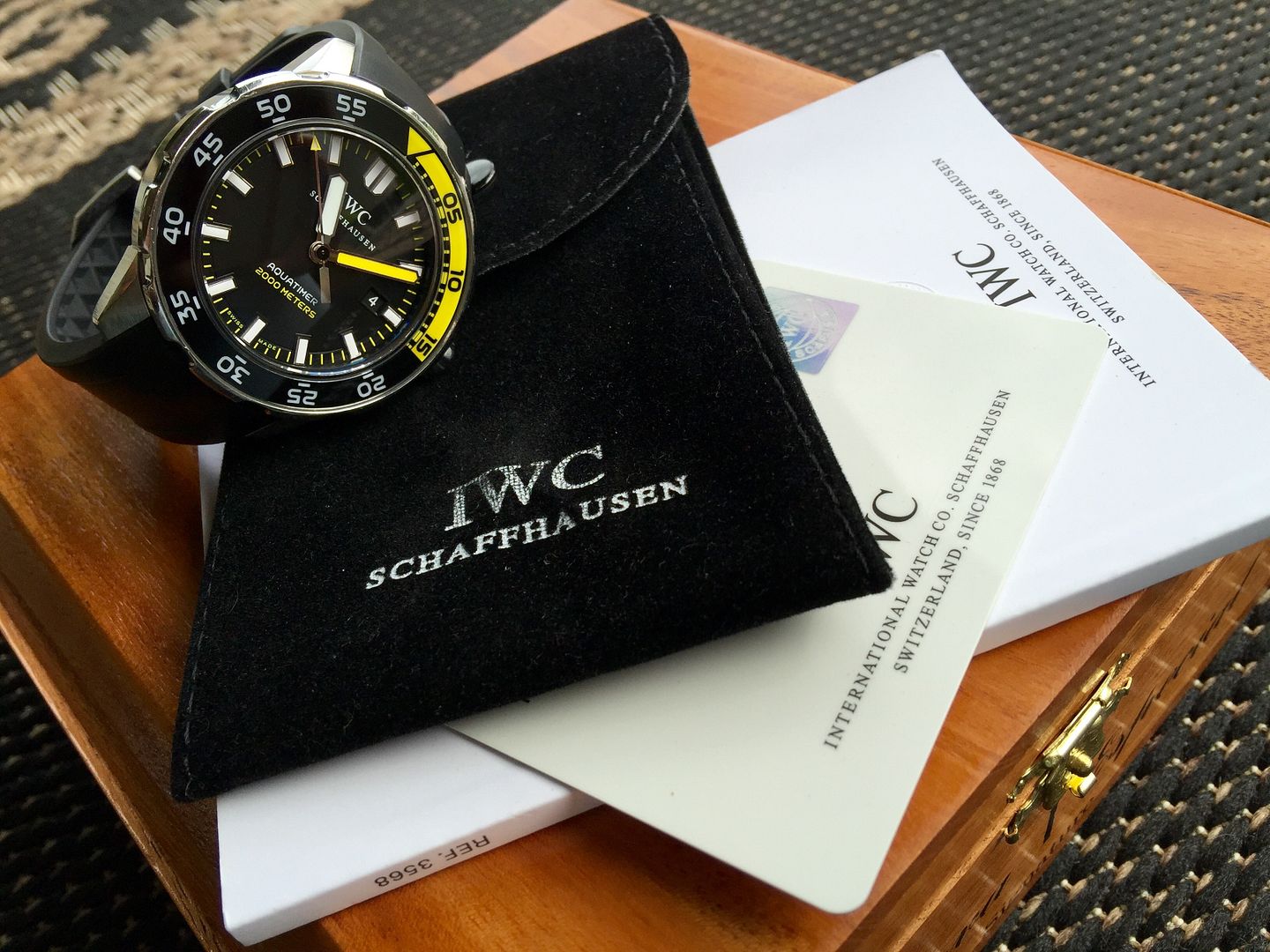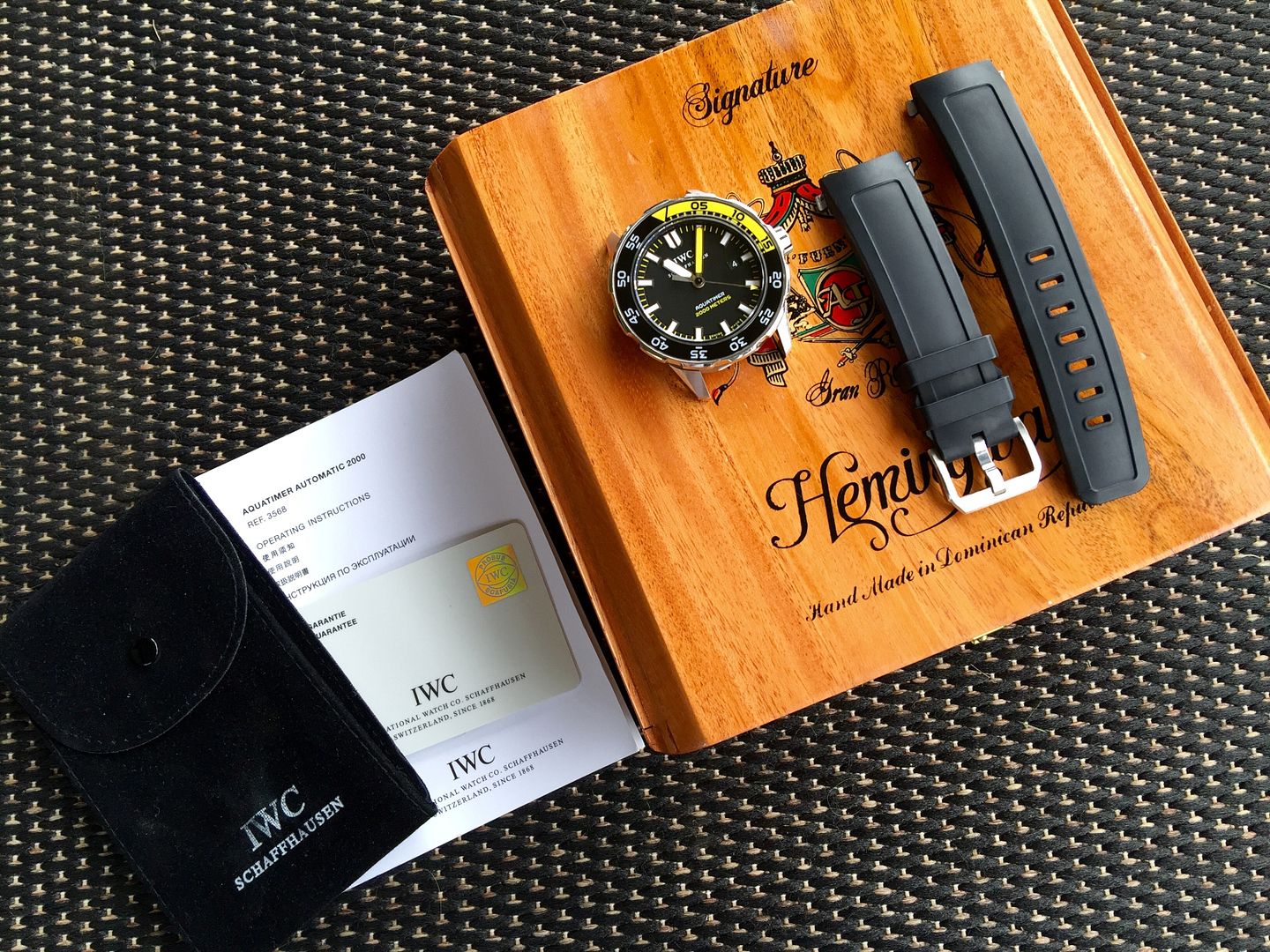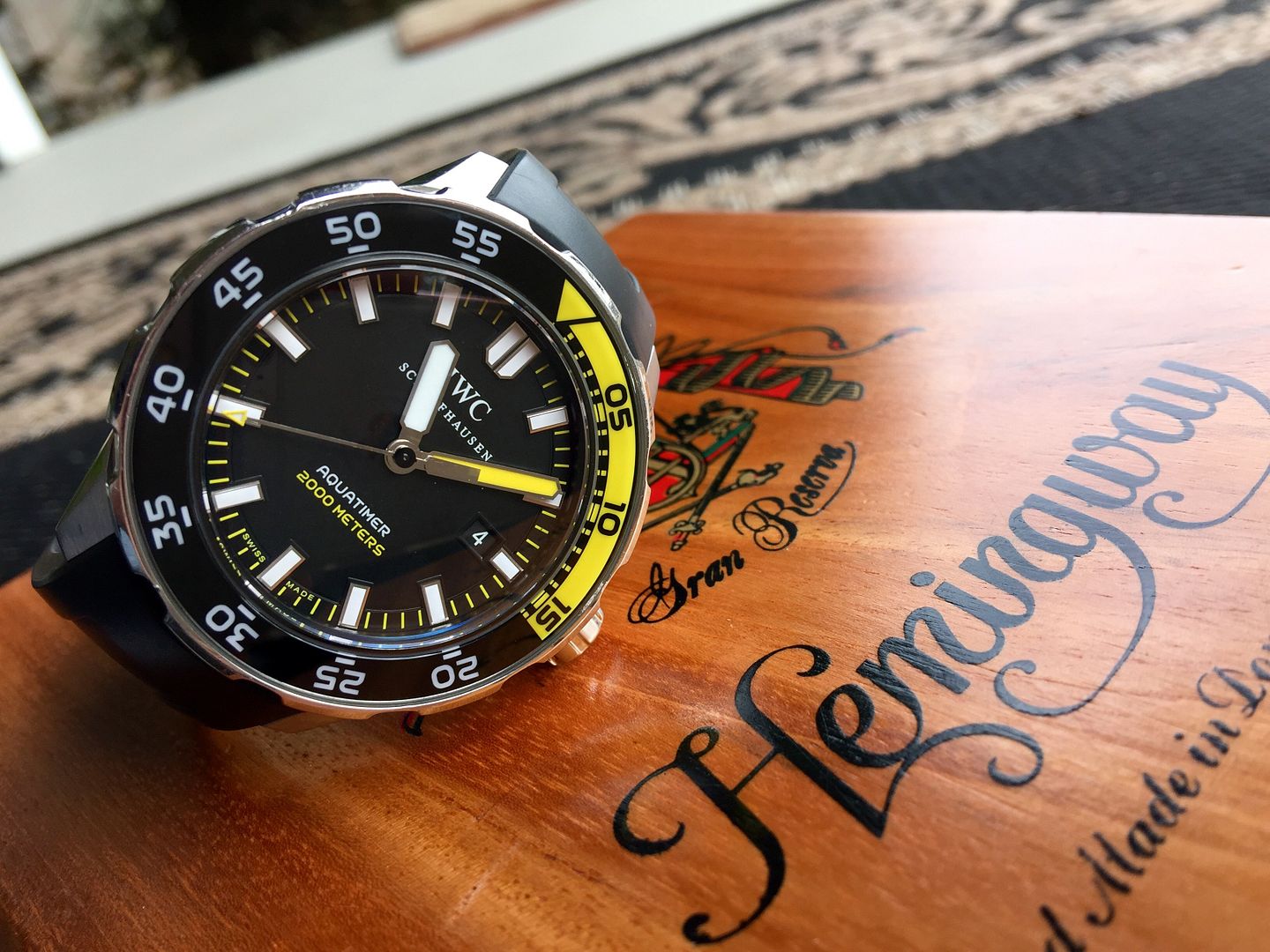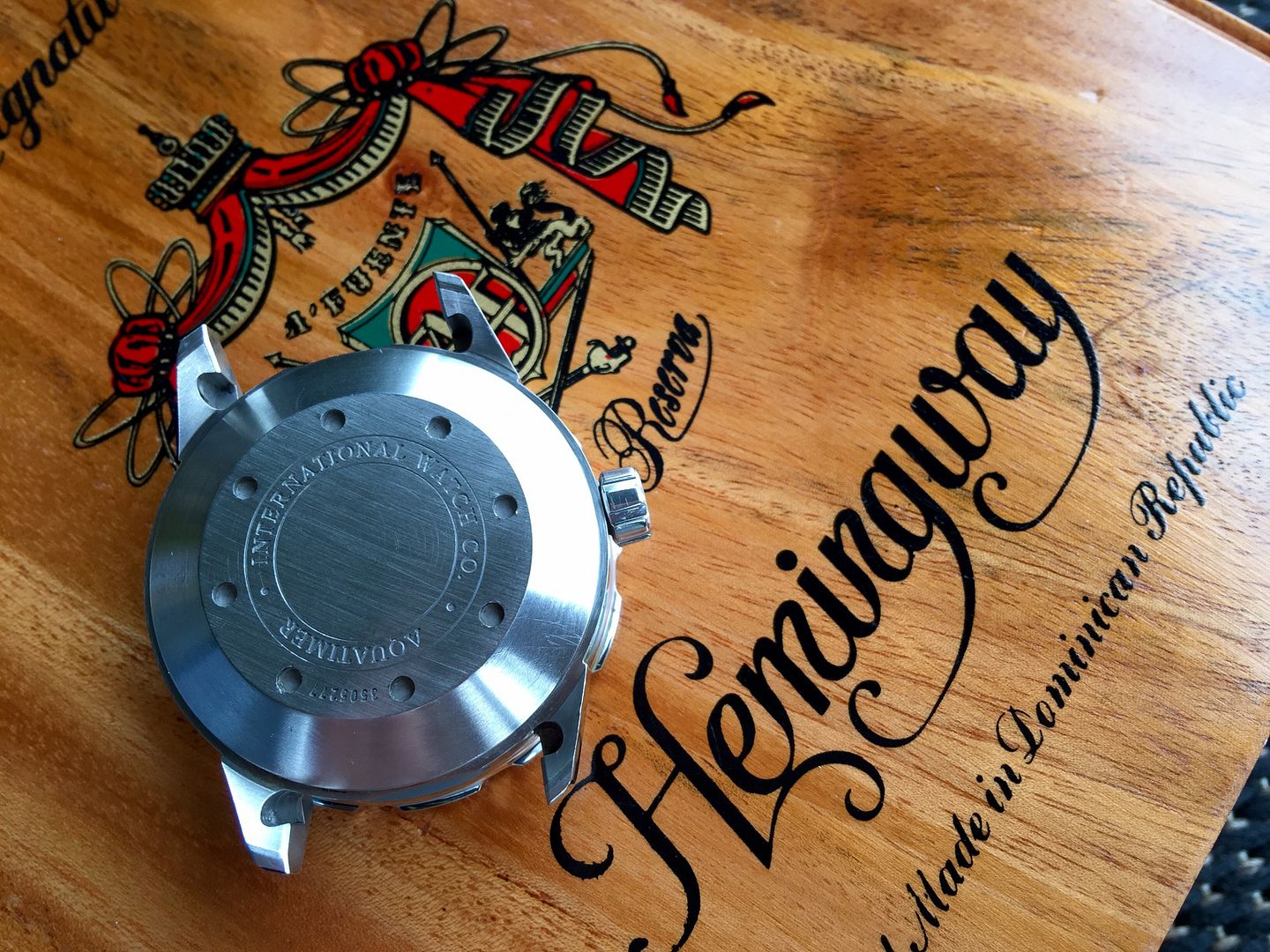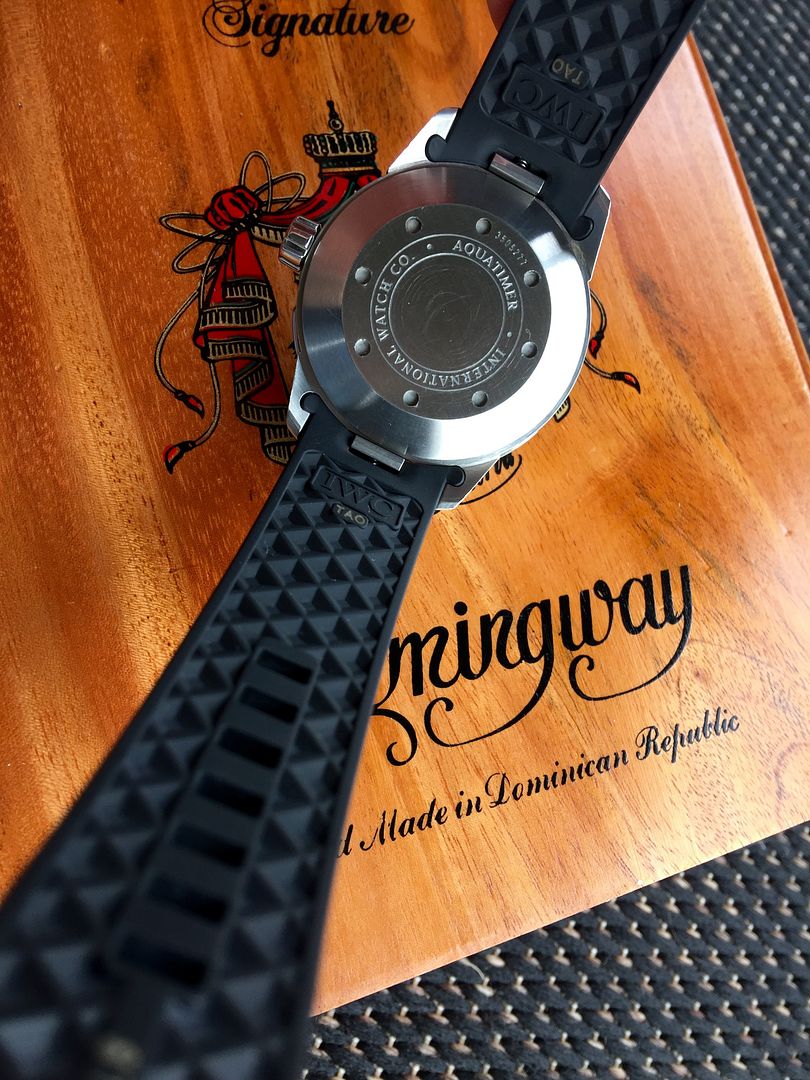 Don't let life and time pass you by