Very sharp looking and well cared for piece. 2010 model that was very, very seldom worn. Original box, original receipt and recent service from Rolex in Ny.
Bezel - A+
Case - A+
Bracelet - A+
Clasp - A- Few hairline marks
Crystal - B two tiny scratches that can be fixed by someone w the tools, hard to notice in pics and much harder to notice in person but they are there
All in all - Solid A grade condition piece that is in MUCH better than average condition other than the 2 nicks I somehow managed to put in the glass and is the reason for being quickly "priced to sell"
No trades unless it's for an AP Grand Prix or bumblebee.
******$4950 shipped w Cash/wire/PayPal gift
Onto the pics!!!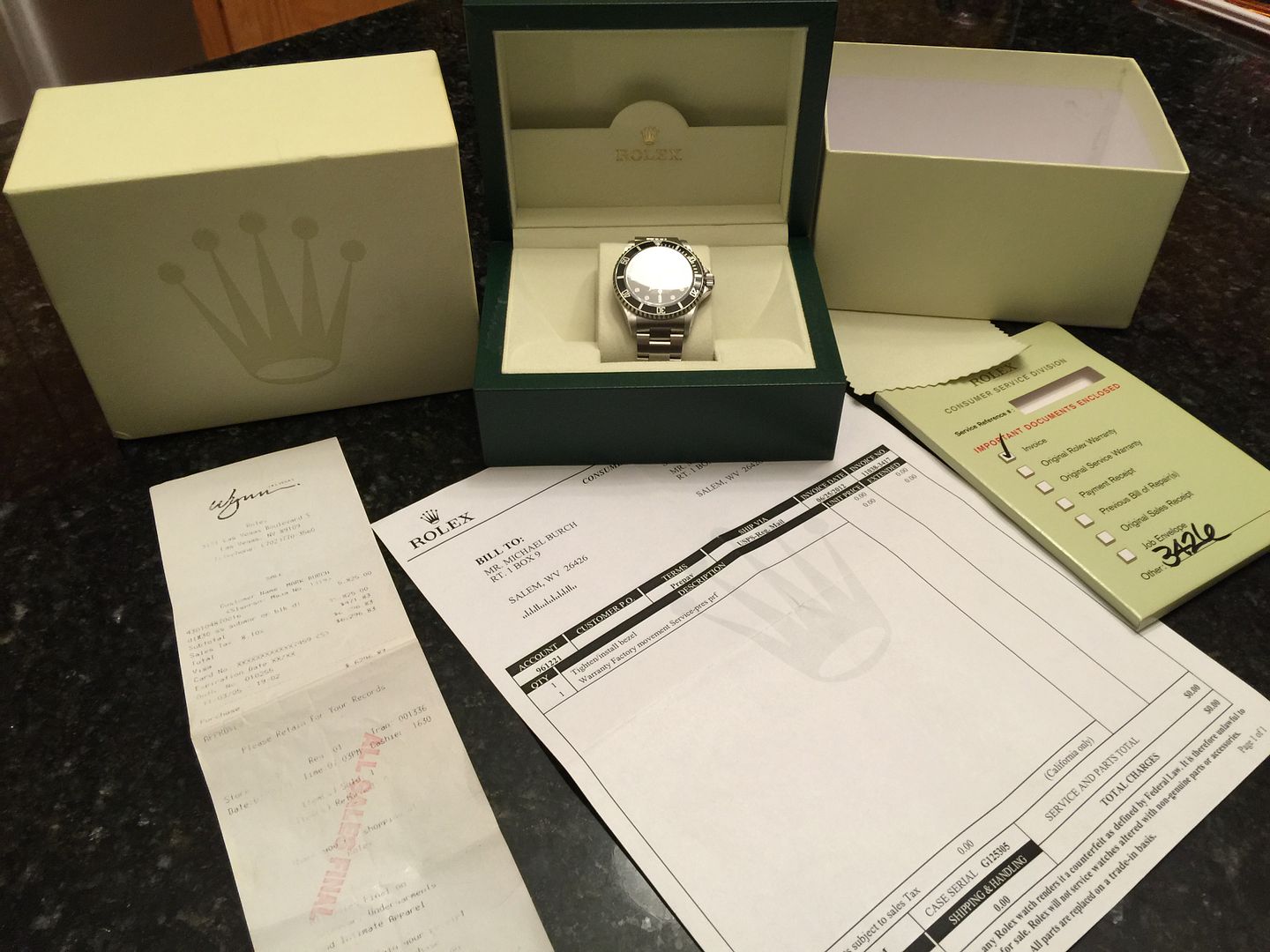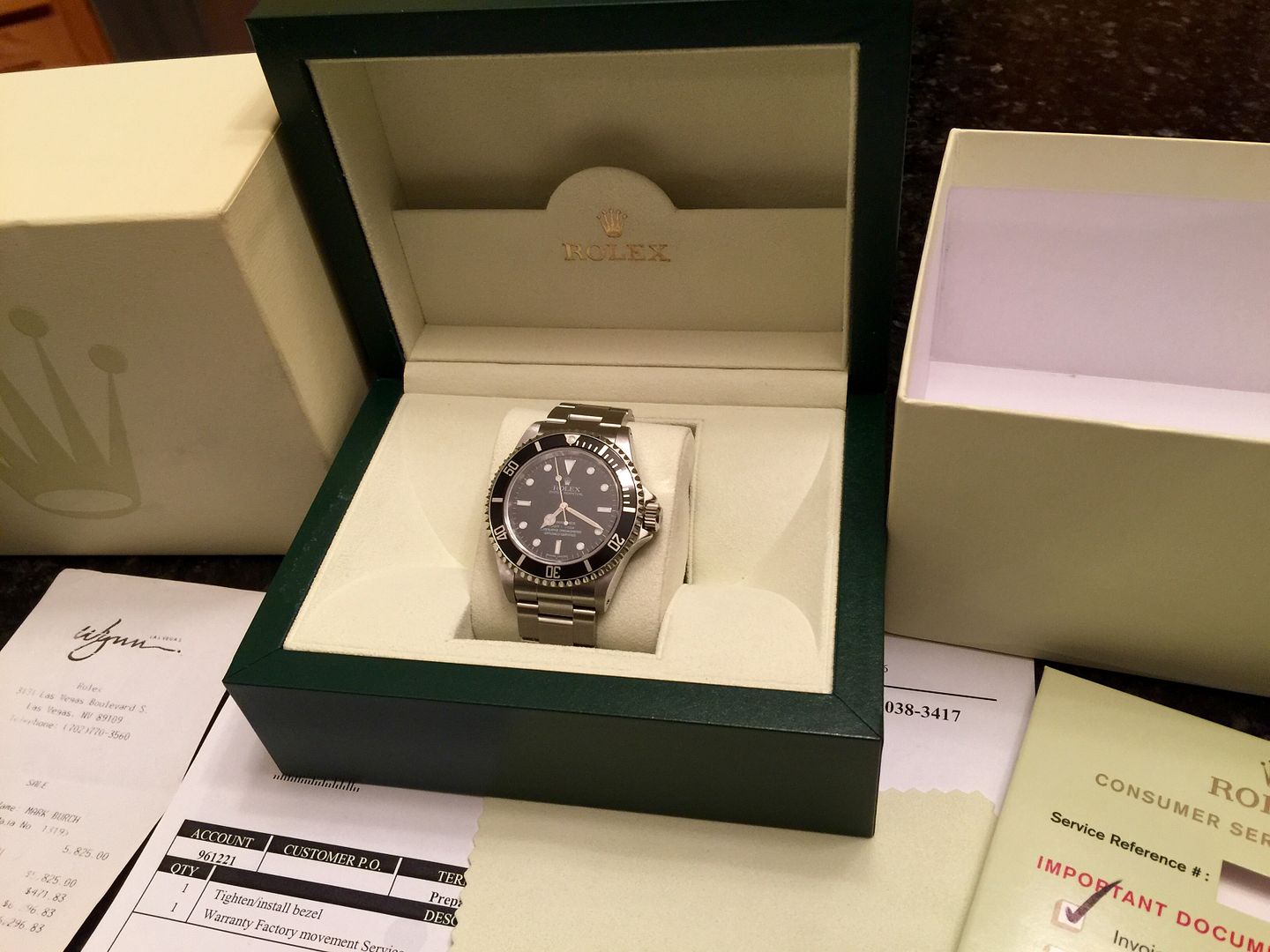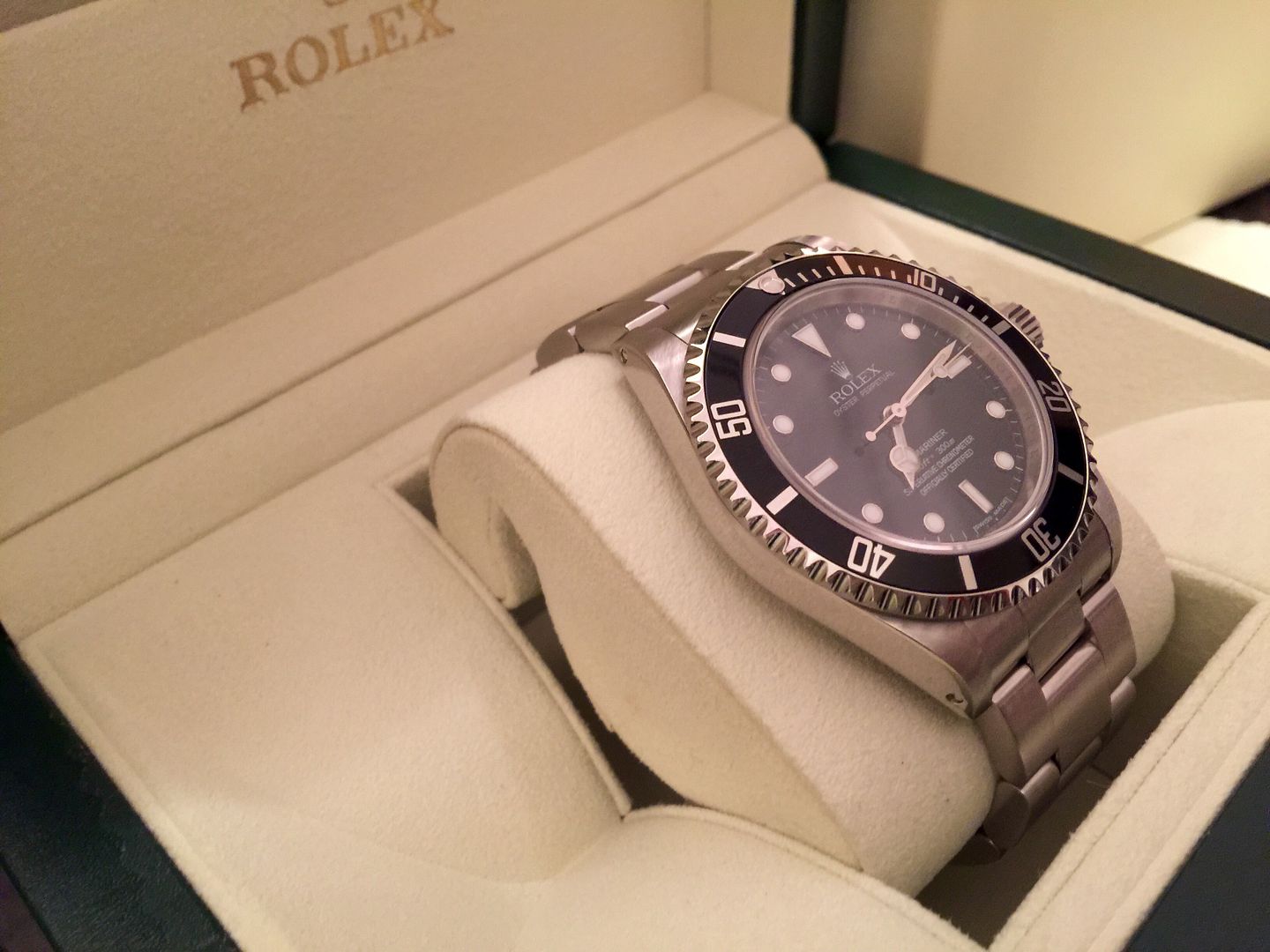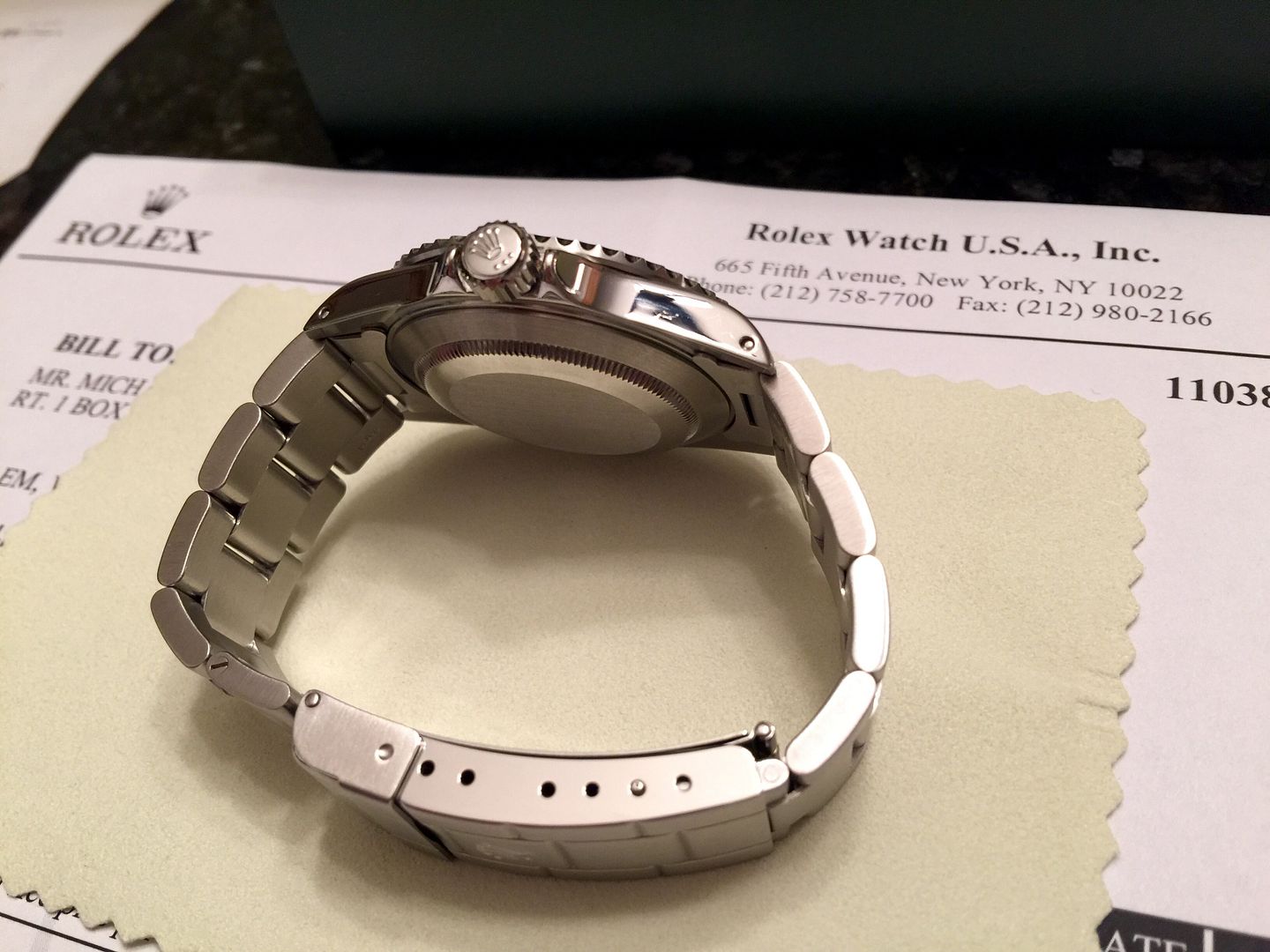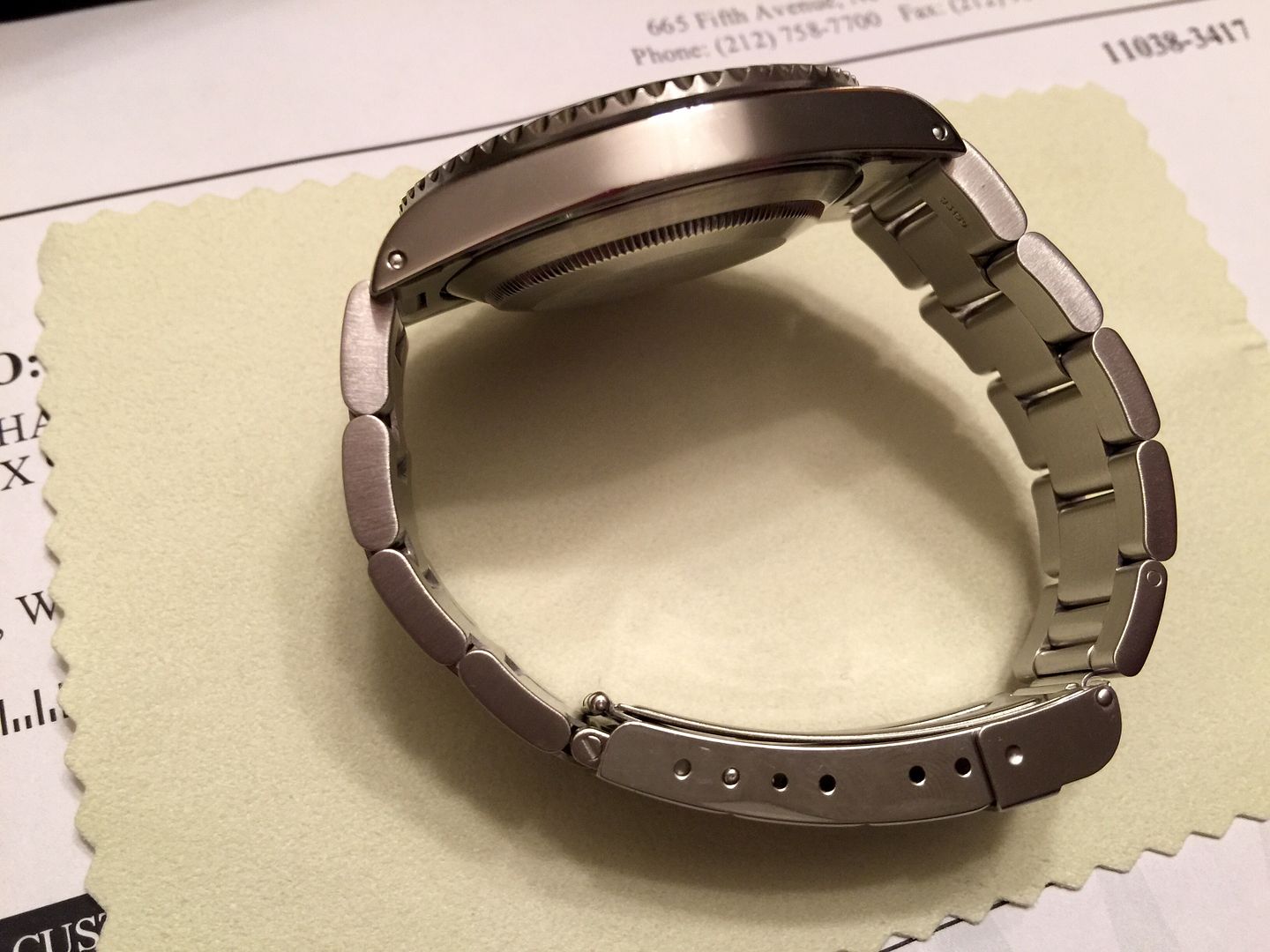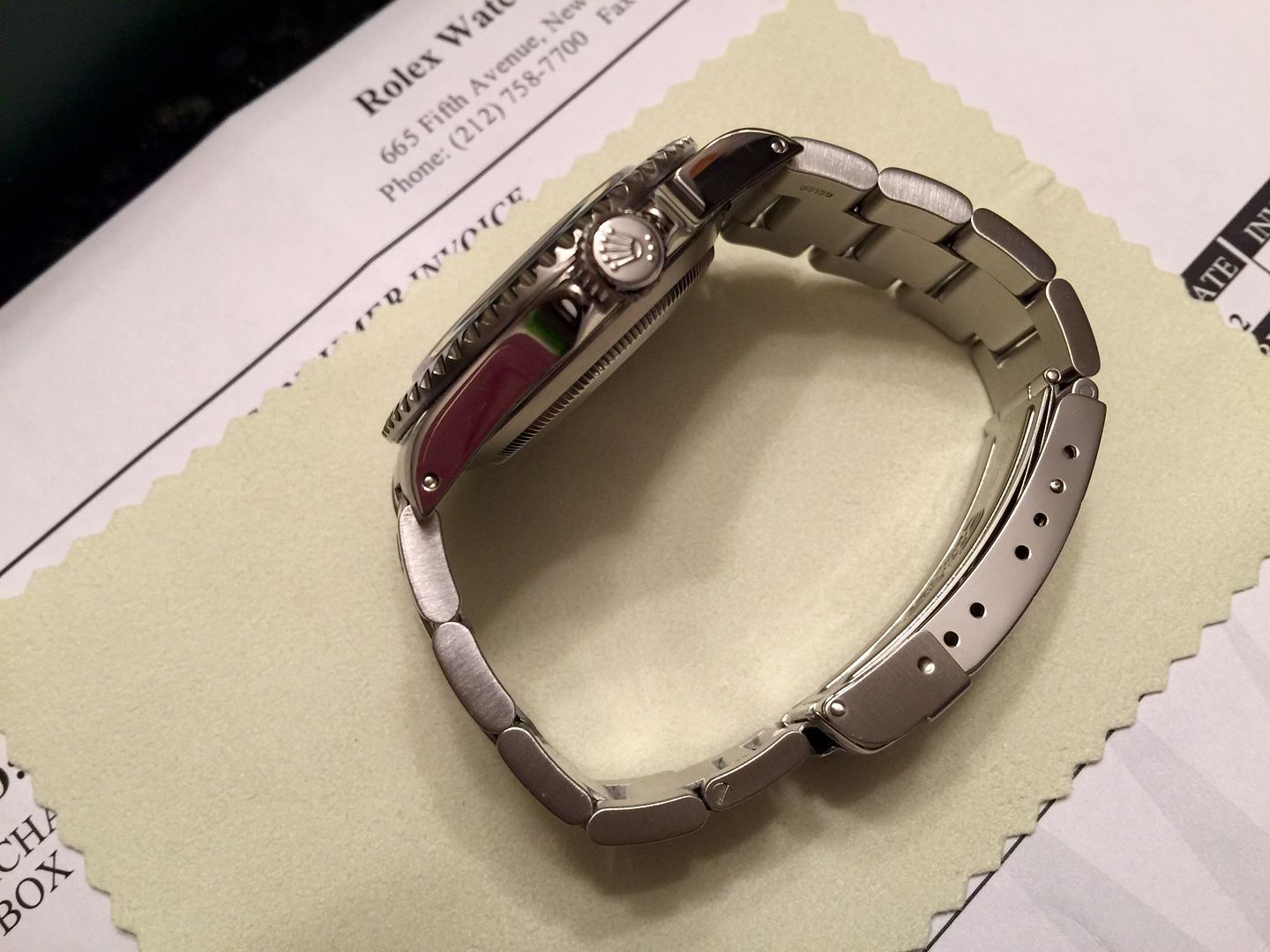 ****Buy this watch off me TODAY, wear it everyday for a few years and sell it for at the absolute very LEAST what you paid me for it. It's at the very bottom right now so make a good investment and don't actually spend anything for it, just park some money in it while you get to use it for free!