S&W 329pd 4in 44mag w fiberoptic sight.
Extremely exclusive hiking/carry/hunting gun. Lighter than my polymer framed 9mm glock. You dont know you have it on you until you need it. Too many guns, bought on impulse due to rarity and cool factor for its full scandium frame and titanium cylinder.
I have a full box of pmc JHP 240gr Ill toss in for $999 Shipped to conus, alaska and hawaii add $10
BRAND NEW GUN!!!!
guaranteed to double in value in 5years as this is the last version before they discontinued the line and its the BIG DADDY 44mag!
Thanks gentlemen!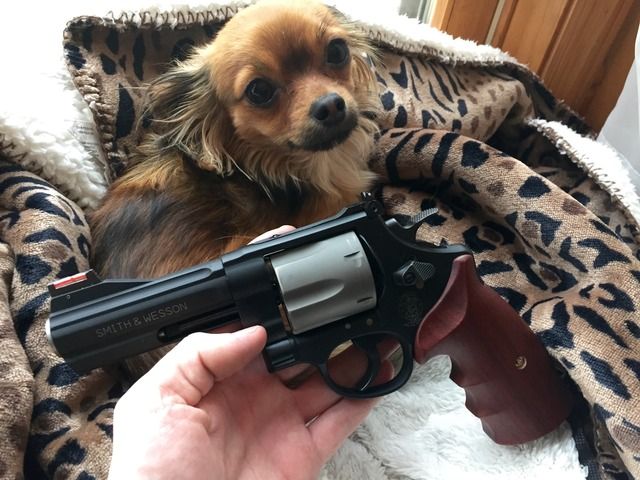 (Dog is 3lbs, gun is only 25oz!!!)