Size medium, carbon helmet, if you find most large's move around on your head at speed but medium's are often a little too tight, this fits that gap perfectly imo.
Looks like new except little scratch on back right side and little crack in the rear spoiler from dropping it in the bag inside the house from 3ft.
Looks and smells pretty much like new has approx 900 miles on it.
paint job looks like a 3000$ custom, pics dont do it justice.
Have to many helmets and only wear my adv one on my ktm 1190R and Ducati one on my monster 821. Gotta clean out the bike gear closet.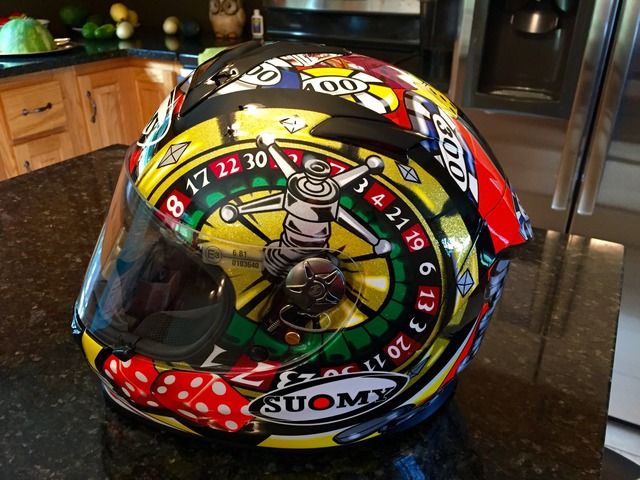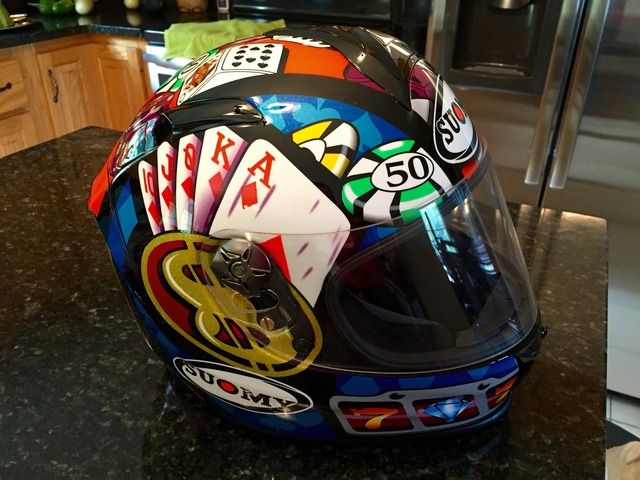 Shoot me a text, do NOT PM, I dont check here that often anymore
412.400.6900
$410 shipped conus