Discussion Starter
·
#1
·
If any body is interested, here are several steps on how to change the brake/clutch fluid on your bikes...
This should take you under 1/2 hr..
First place bike on a good stand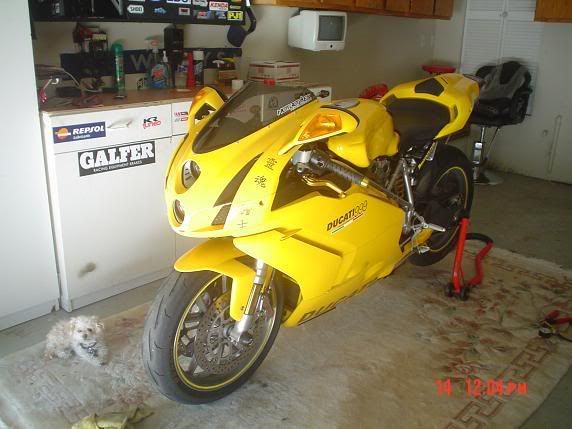 Here are some of tools you will need....
Depending on your bike, but on my triple 9, I am using a small phillips, a 5/16th wrench, a brake bleeder vaccum pump, and a few shop towls
Make sure you get the right brake fluid, here are a couple of choices,
I will be using the dot 4 high temp. racing fluid (getting ready for Tuesdays track day)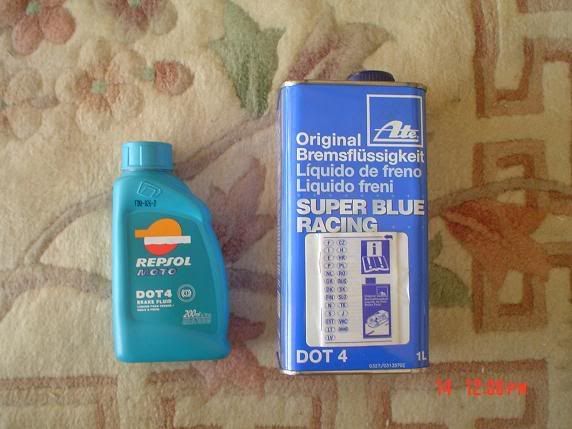 Unscrew the Res. cover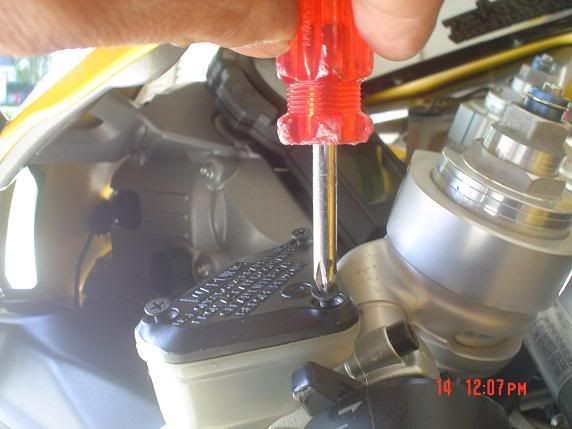 If your fluid looks like this, you defenitley need to change it
Locate the bleed nipple from the clutch/brake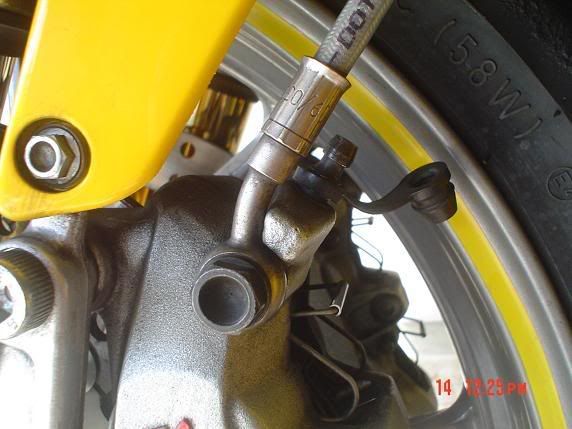 Remove protective Cap
Place box end wrench on nut and the place hose on the nipple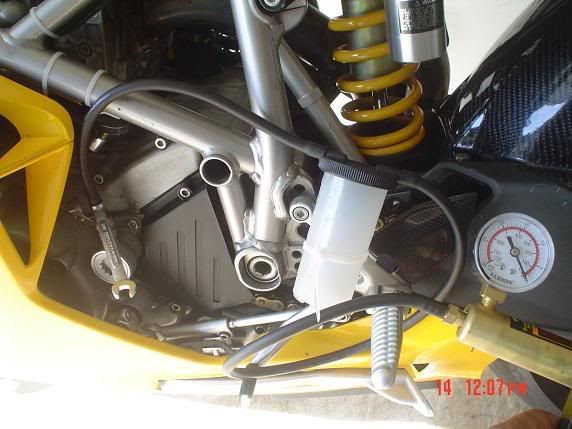 Loosen nut and then start pumping brake bleeder...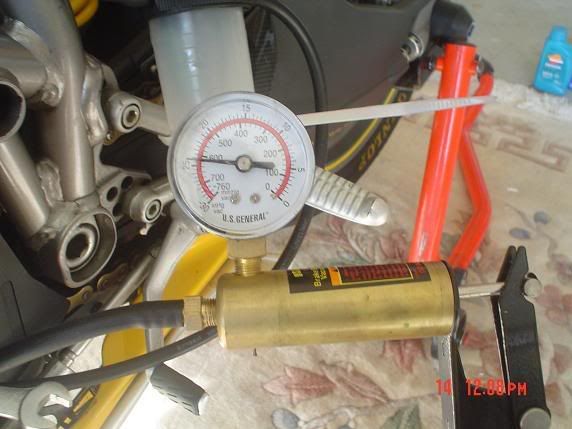 This is what you should see when you start pumping, ( the fluid level dropping).
Make sure you drop a couple of towels under your work area, just incase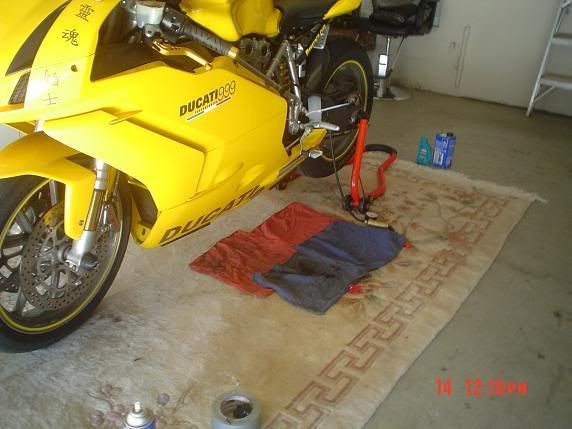 All fluid gone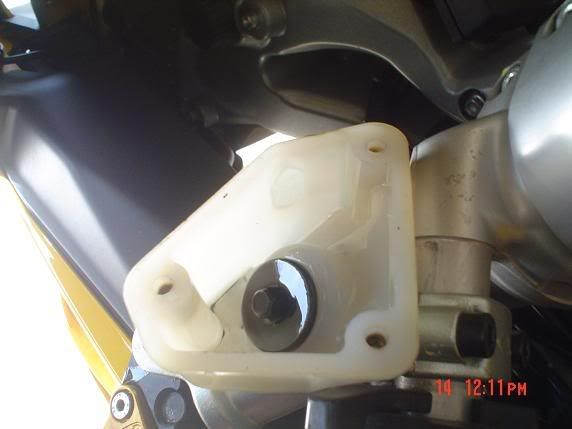 It's all in this cannister
Once done, remove canister and pour old fluid into a oil pan
Then clean the canister really good with a shop towel
If you have a compressor, blow out any access fluid with a blow gun,
make sure you cover the resev. with shop towel to prevent fluid going everywhere.
Tighten nut at the nipple
Pour new brake fluid into resev. use a small funnel
Start pumping up to 25lbs. then release pressure by loosening nut to start bleeding brake /clutch.
make sure to watch fluid level up top...add more fluid if neccesery..
repeat the steps 4 times or until you don't here any air coming out into
canister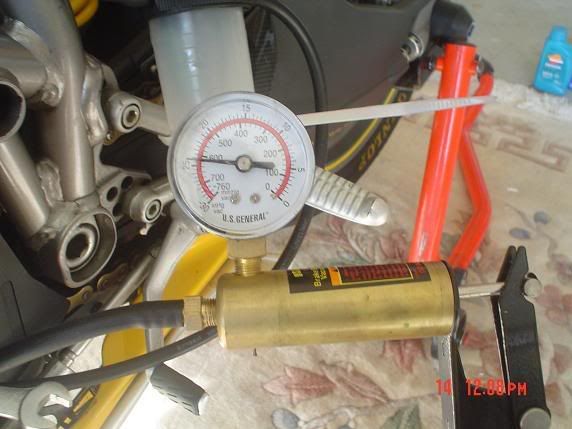 After you are done pour clean fluid back into can
last step, by pressing your brake/clutch levers you will check to see if you have any pressure...if you do then you are done...