God dammit, posting from phone, hit wrong button.
Broken in and comfy but not beat, no rash, Large. $100 shipped
2 piece Size 54 perforated leather suit (forget exactly which one), got it from a friend who put the rash on it but not that bad, I'm not built like a skinny Italian or hippster so this cut off blood flow to my arms when riding. Would trade for similar jacket in size 56 or sell for $550. (Pants not shown but match)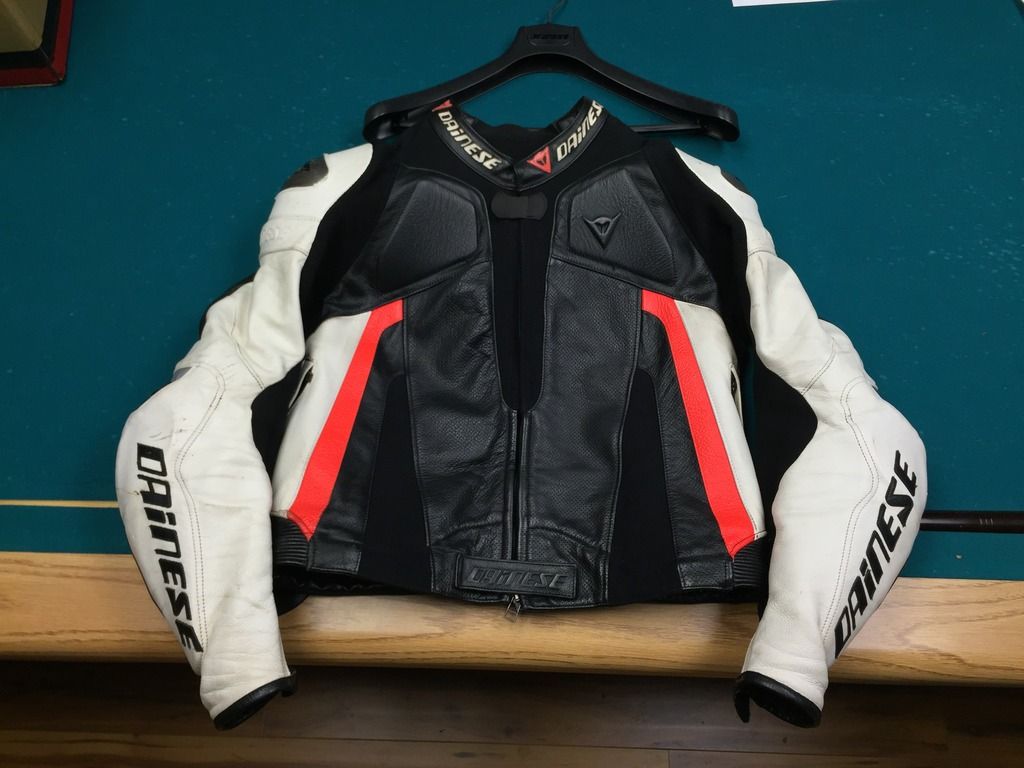 Dainese Mesh jacket, size 52, 1 full season on it and 3 weeks so far this summer at most. Never down, few handling marks on the shoulder plates, bought new for like $370. $300 shipped to you? Or trade for size 54/56.
Has wind proof liner but I've found it mostly useless.
I am still using this jacket and I prefer it to the leather ones except when it's cold out.