Discussion Starter
·
#1
·

Take a look at the new and improved round 7-inch LED projector headlight with an RGB halo ring designed and manufactured by Lumen. It fits a wide range of models allowing for a quick and easy upgrade. Replace your dim and dated standard reflector headlight with this unit and take your illumination and style to the next level. With a brighter and more efficient headlight, you make your bike more conspicuous on the road day and night thus making riding safer and more enjoyable.
The kit includes a Bluetooth color light controller, which allows you to use your smartphone to change the color of the halo ring or trigger pre-programmed sequences. You can choose different color-changing patterns, slow down or speed up the rate of change, create a strobe effect, change brightness, and even make colors change to the beat of your favorite tunes. In bright white mode, these halos function as DRLs, which make your bike more visible to other road users to the benefit of your safety.
Lumen® - 7" Round LED RGB Halo Projector Headlights with Bluetooth Control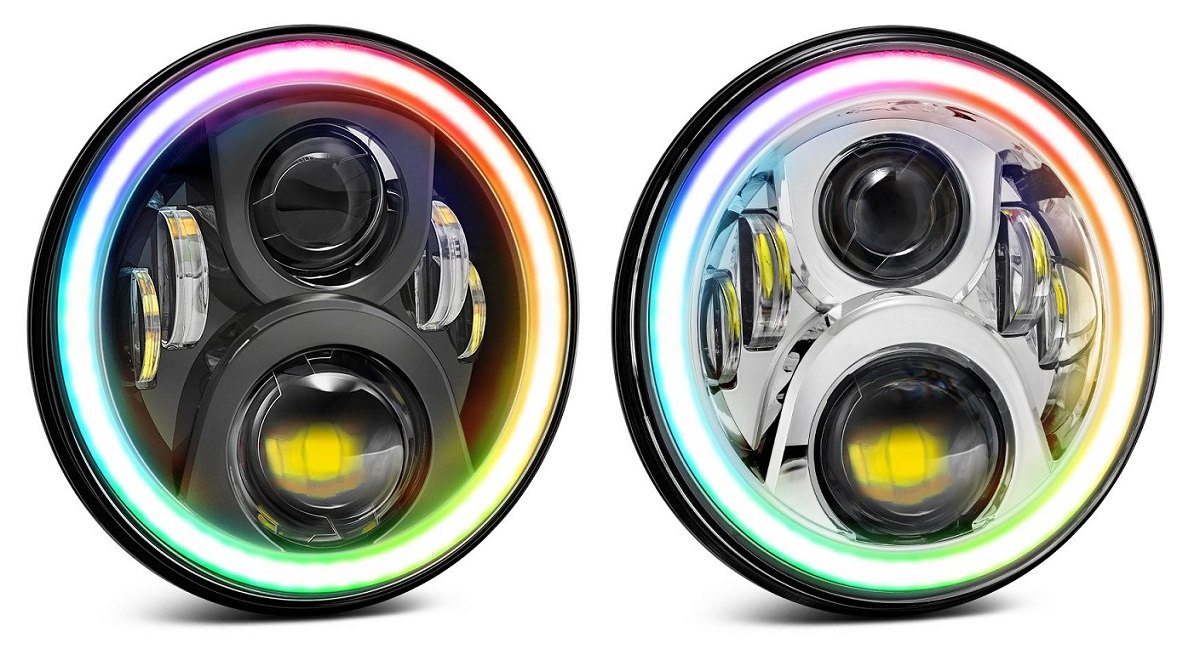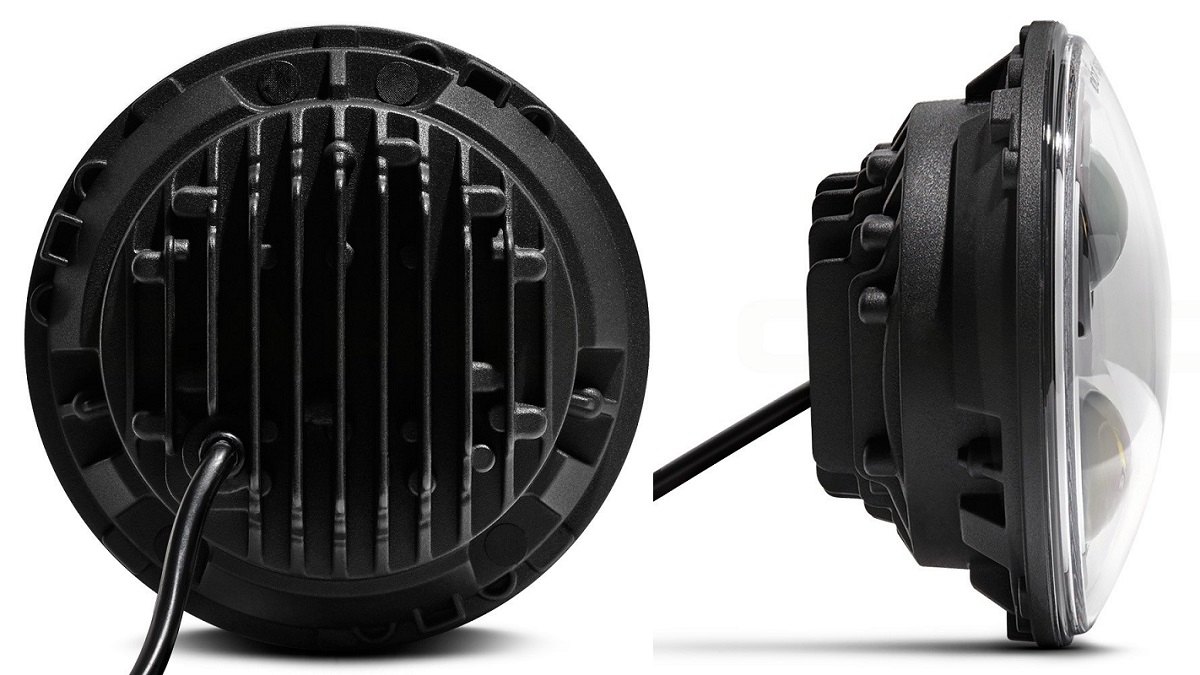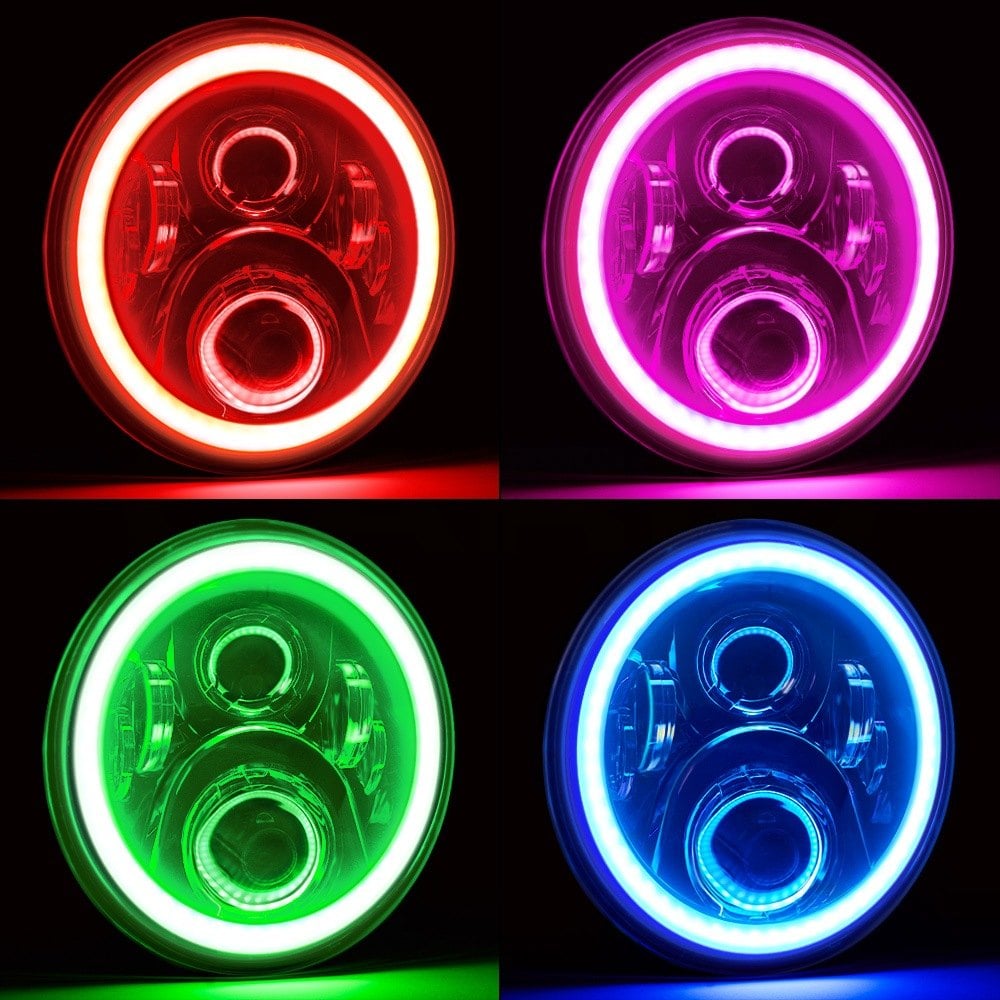 Fitment:
Ducati
Monster 1997-2013, 2015, 2017 | Monster 1000 2003 | Monster 1100 EVO 2011 | Monster 600 1996 | Monster 750 1996 | Monster 795 ABS 2013, 2015 | Monster 796 2010 | Monster 800 2003 | Monster S2R 2004 | Monster S2R 800 2008 | Monster S2R Dark 2004 | Monster S4 2003 | Monster S4R 2003 | Scrambler 2015-2017
Features:
• Offer powerful Illumination your ride requires
• Extremely high visibility and great energy efficiency
• Exclusive, custom design that inspires and excites
• Low-beam function for superior lighting
• High-beam function for dependable illumination
• Outstanding quality and superior longevity
• Bolt-on installation that doesn't require much time
• Comply with all quality and legal standards
• Backed by a 5-year warranty
Click on the image to enter the product page at MOTORCYCLEiD.com for more information.
To browse the full catalog of Lumen lighting products, click the "Shop Now" button below:

If you have any questions, give our sales team a call at 888.903.4344 (Toll-Free) or 1.732.867.9995 (International).​