Limited-Run CF Block Off Plate 848/198/1198
I couldn't find a pair of normal looking mirror block off plates for my bike in the market so I decided to have them custom made on a CNC machine. Great to keep a set in the glovebox or for the occasional trackday.
I made a
limited-run of 5 pairs of these CNC matte carbon fiber mirror block off plates.
2 pairs have already been reserved and paid.
3 pairs remaining.
SOLD OUT. Please PM if interested.
If you want to help me out, please send money as gift on Paypal but if you can't, it's all good. I live in Edmonton, Canada. Local pickup is welcomed.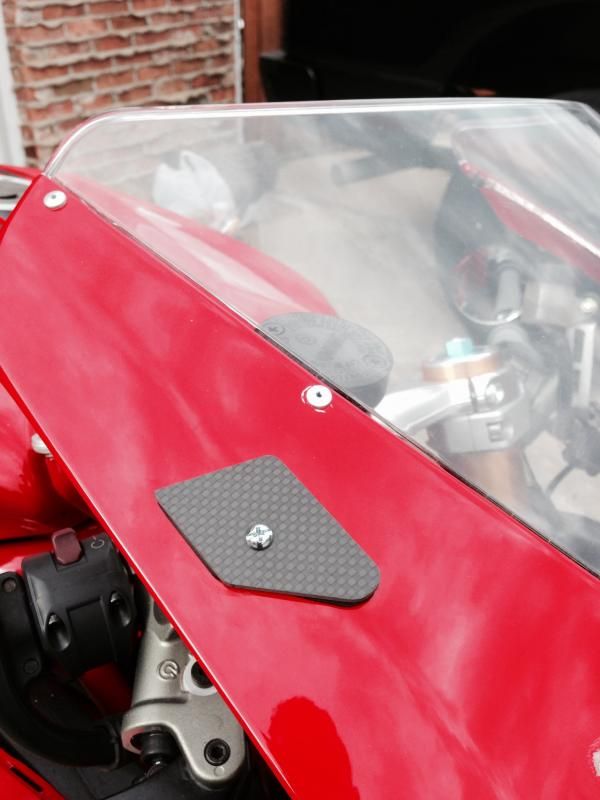 Please be advised this modification is for off-road use only and is not DOT legal. All information provided and any products sold by VJ020 for this modification is used at your own risk and free will. VJ020 is not responsible for any damages or injuries incurred as a result of this modification or related products. Improper use or installation of the carbon fiber adapter brackets may result in injury or death. VJ020 the sole copyright holder of all material. A written consent is required to reprint or re-publish this material. VJ020 will not sell or share any personal or contact information to another company. However VJ020 is not responsible for the privacy practices of this forum. VJ020 reserve the right to change, modify, delete or shut down any part of this thread at his discretion. VJ020 is not responsible for the actions of advertisers or sponsors.