Hi all,
I've had my 848 for about ~2 years now, using it to commute/local canyons/track days. I played with the rear suspension a little bit - installing an adjustable ride height adjuster, softer rear spring (80 Nm), and Ohlins rear shock which improved the handling and gave me confidence in the rear over not-so-smooth ground. I always felt like I was fighting the front, almost as if it wanted to run wide, especially compared to the Japanese bikes that I am used to. After much reading on this forum, it appeared that changing the offset of the forks can help relieve that. I wanted to purchase a set of aftermarket 30mm offset triple clamps, but for a few reasons I was hesitant. First of all, I am young and quite cheap. Second, I wasn't sure if I would feel a huge difference from them so I thought why not just modify a stock set? It sounded like a fun and do-able project.
I looked around and found a stock assembly on ebay for $100 so I jumped on it. Upon initial inspection, I noticed that the lower triple clamp already had a lot of material around the "front" side of it (where I wanted to machine into) , however the top clamp definitely needed some reinforcement if I was going to gut it up. I welded up a steel jig and I sent them both to a great friend who did a spectacular welding job adding material to beef them up.
I performed a stress-relieve bake, then with the use of an old manual Bridgeport and LeBlond lathe, I machined some new holes and turned (and knurled) some press-in bushings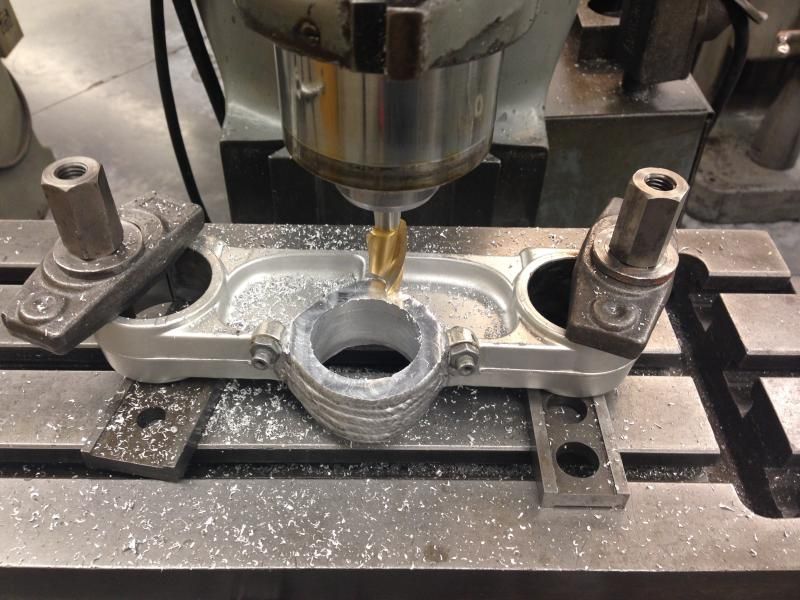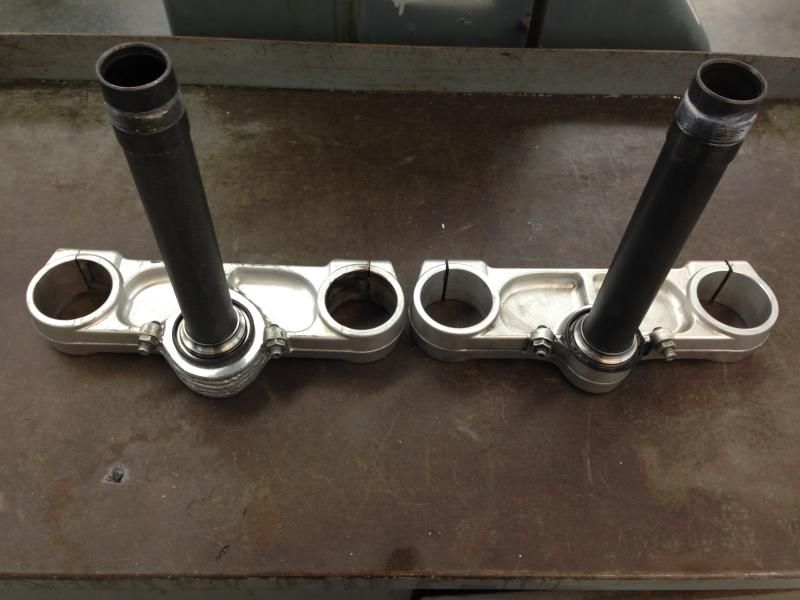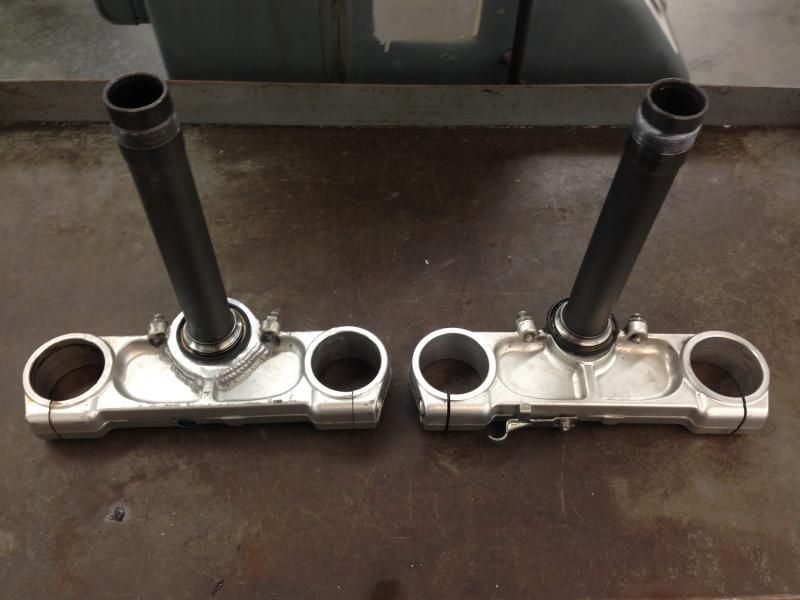 I mounted them up, the stock steering stops still work fine although I had to remove the factory "bolts" and replace them with longer versions.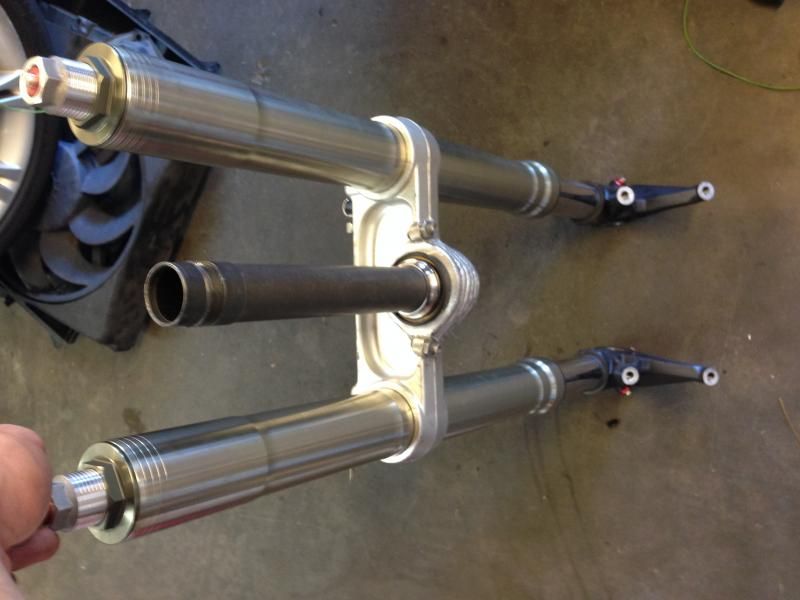 I installed the forks and rode my local canyon for a shake-down test. They feel good; I haven't had a chance to really push it yet so I can't conclude anything. I'm heading to Chuckwalla Speedway on Friday, so I'll test them out to see how they feel! It was a fun cheap project and gave me something to do. I've been reading on here that a good starting point for the stock Showa forks is ~10mm above the top of the triple clamps? That is with Dan Kyle's clamp, so I am unsure if that would transfer to this one… Maybe Dan's thickness is different…? Any recommendations on fork height above the clamp for an initial setting?
Thanks, hope you enjoyed!