Discussion Starter
·
#1
·
So I bought this kit from Josh at Gotham a month or so ago.. .have been waiting to get it installed. I bought the 55W 6000k kit.
First impressions are that the kit is very well made. Here is what you get:
I started by pulling the bulb caps off and drilling the 1" hole in them. I used a speedbore bit, since its only plastic
Pull your bulbs out, install the new ones supplied with the kit.
This is my 1 major complaint with the kit. You plug the 2 exposed leads into your factory wiring. It would be much better if Gotham included a weatherpack connector for this as well. The only thing I can think of is that there isnt enough space in the light to have the other half of a weatherpack. The included spades are the correct size- I just worry about vibration causing them to pull out of the OEM weatherpack
Hid bulb in, factory wiring in light, cover re-installed:
Literally the worst part of this is finding a place to install the ballasts and ignitors. After looking at a few links that Josh sent to me, these little stiffner plates behind the side panels are the only viable place. I use 3M dual lock velcro.. its fantastic stuff. Everything is plug and play:
Everything back together. I had extra of the woven mesh from my hotrod, so I dressed the exposed wires from the bulb cap. The final look.
My camera distorts the color, it is not green in real life: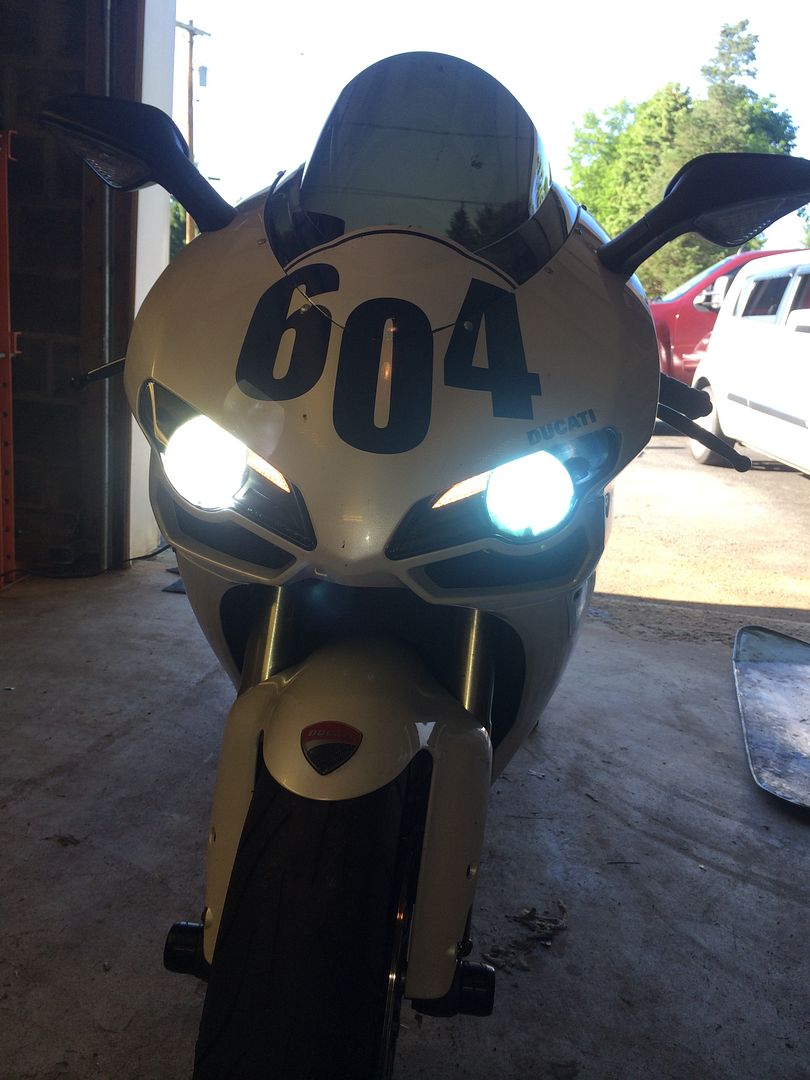 I rode last night and it is completley different! This is single handily the best thing I have done to this bike. Again, my only complaint is the lack of a weatherpack connector for the OEM harness to plug into. Other than that, it went smoothly and well worth the money
My highbeam HID is not working, so I PM'd Josh this AM. Hoping to get it sorted ASAP.