Finally prepping to take off for the RideSmart trackday weekend event at Circuit of the Americas this coming Sat/Sun. Making the long drive down from MN to Austin with a couple day stopover in Memphis to visit my grandma (might as well call her mom, because she is who gave up her nursing career to raise me from 3 y.o., and making sure I had a proper education and religious upbringing). Hoping my sister can make her way up from New Orleans to join because we are both pretty sure her time is nearing. :'-(
Went from full street to full track today in roughly an hr and a half taking my time, and realizing how badly I need to pony up for the fuel tank billet quickconnect setup (considering how often I'm changing back and forth). Just have to swap back to the GPAs tomorrow after/before work. Went ahead and added the CotA decal for good juju. Last time I prematurely added a course decal to the windscreen log I ended up getting bumped to A-group after the first day at a track I'd never been to with an org I'd never ridden with. Figured a little positive superstition can't hurt.
Here are a few (crappy) iPhone pics from street, to naked, to track dress....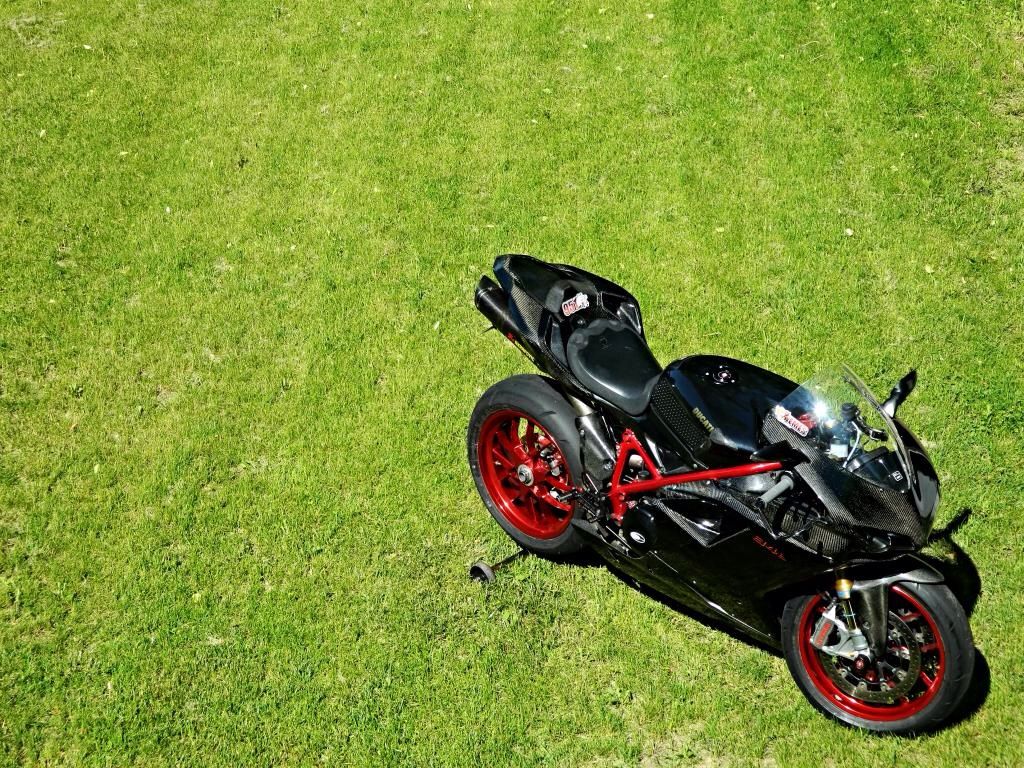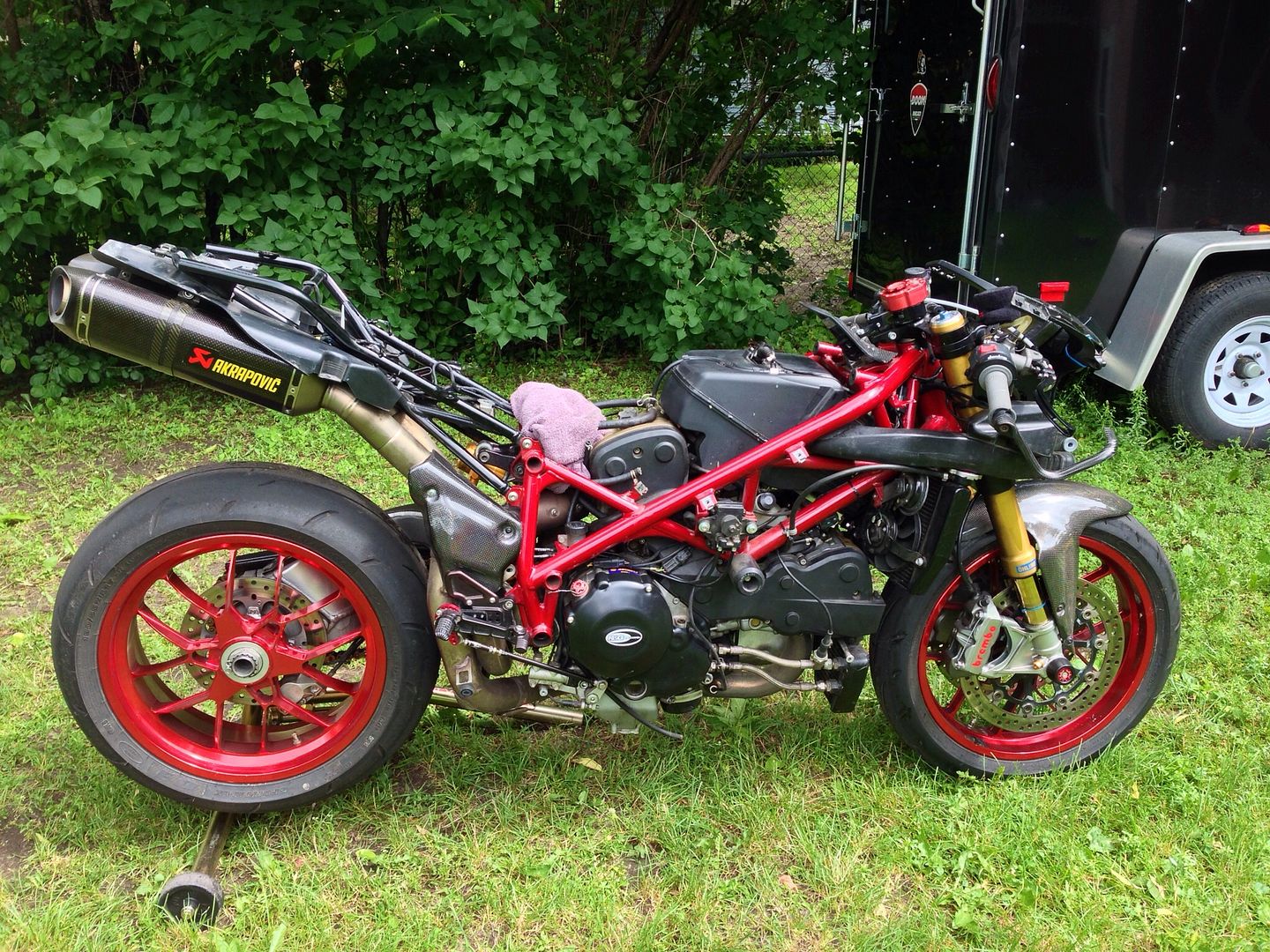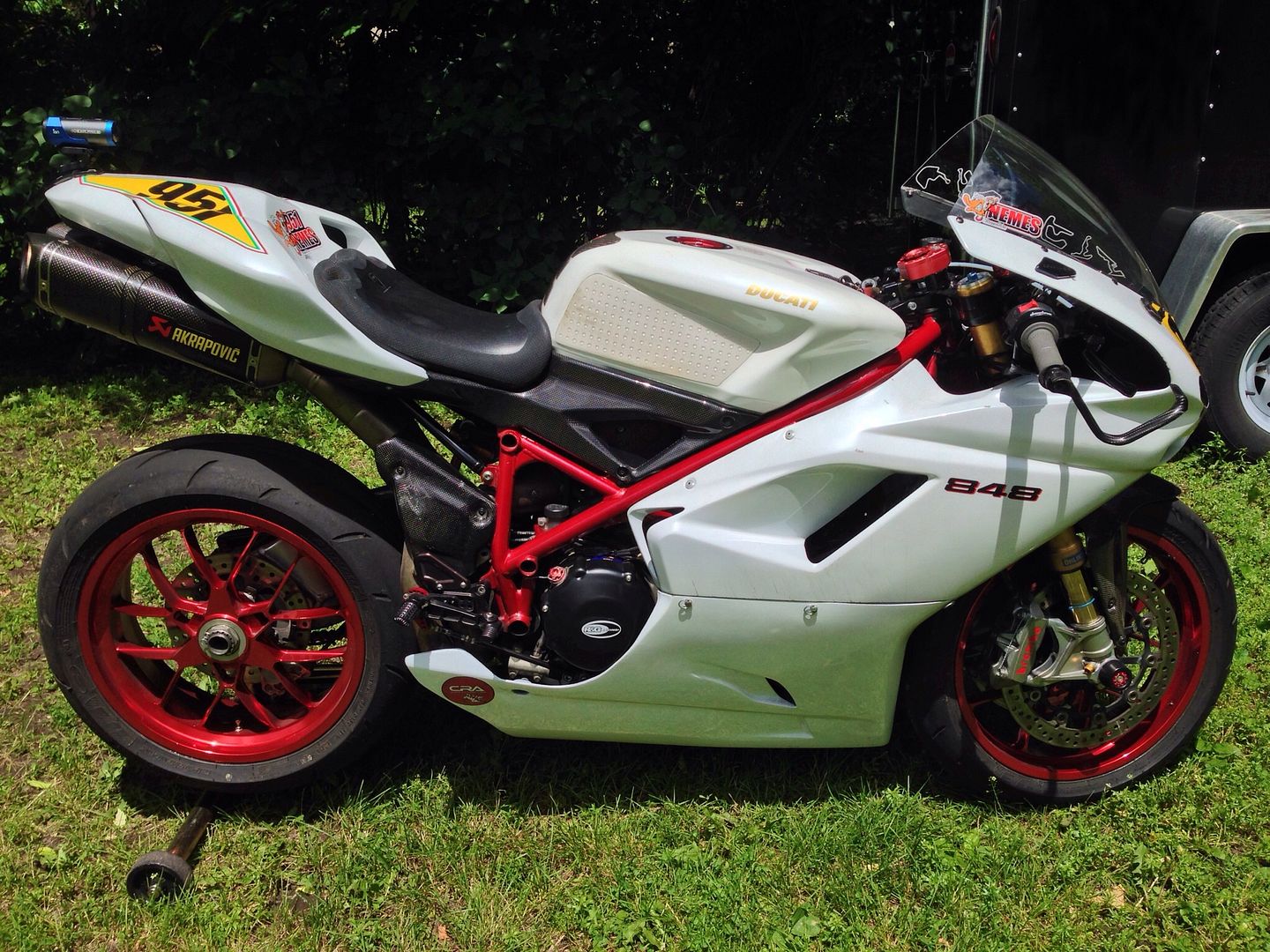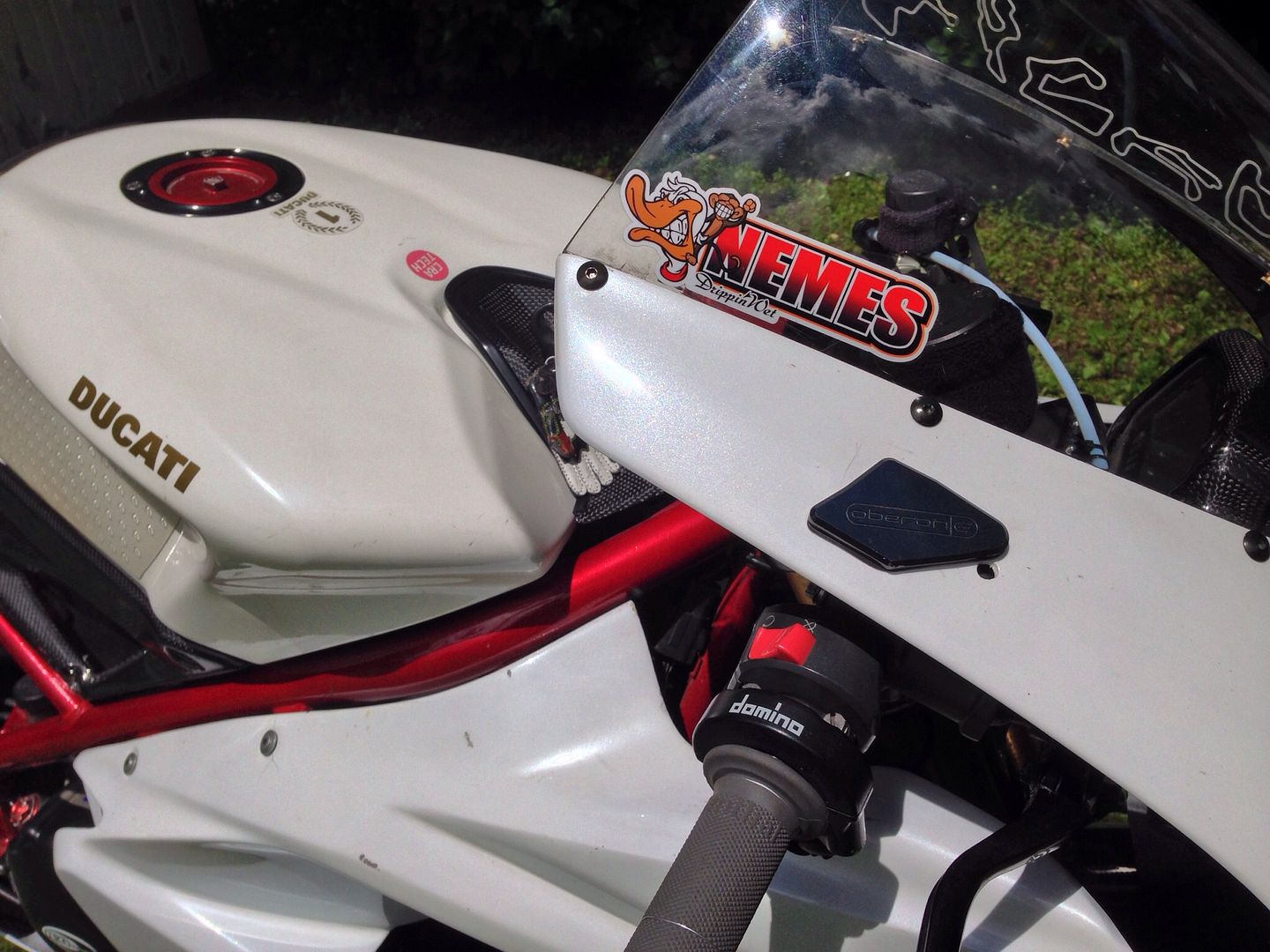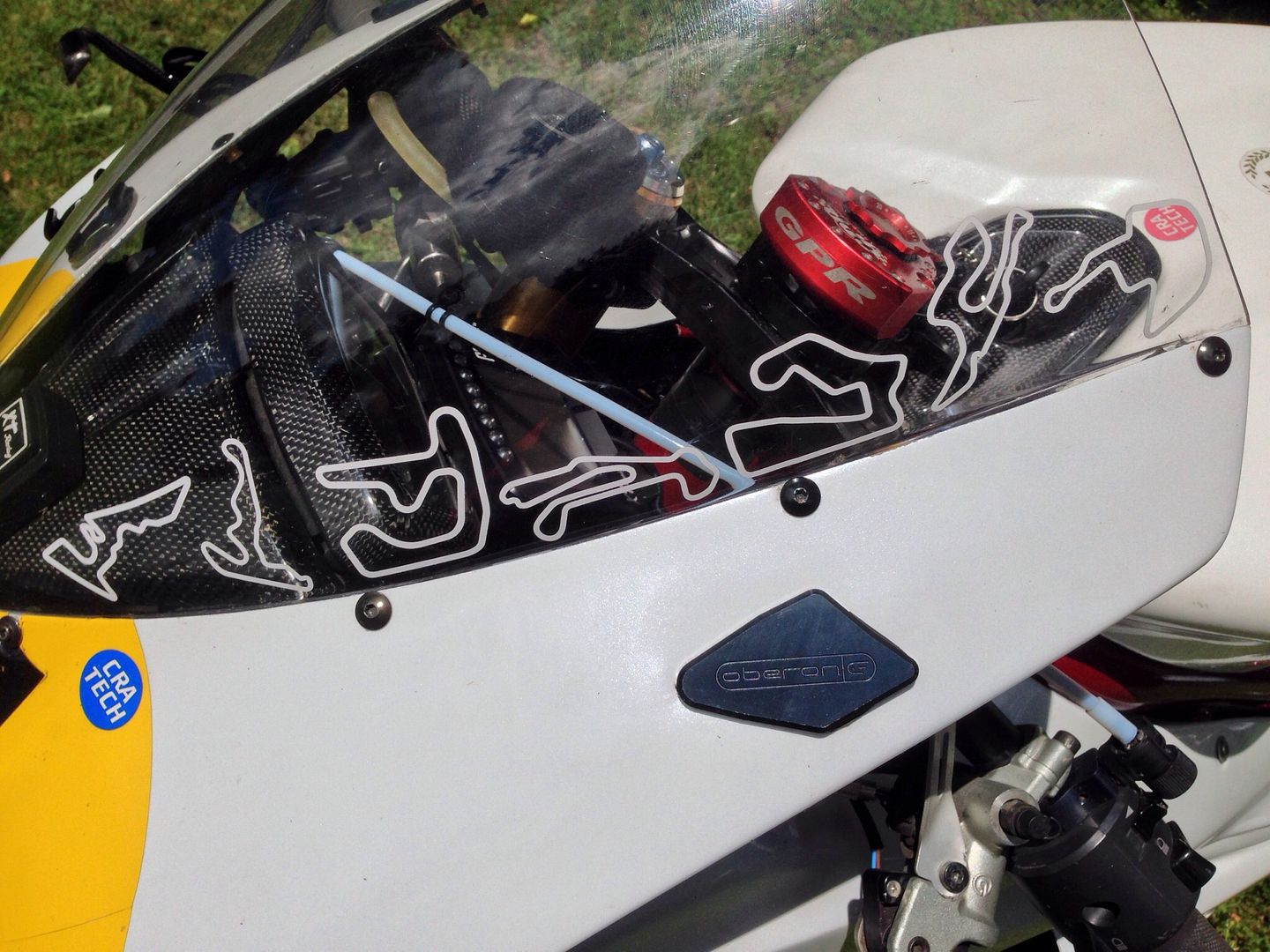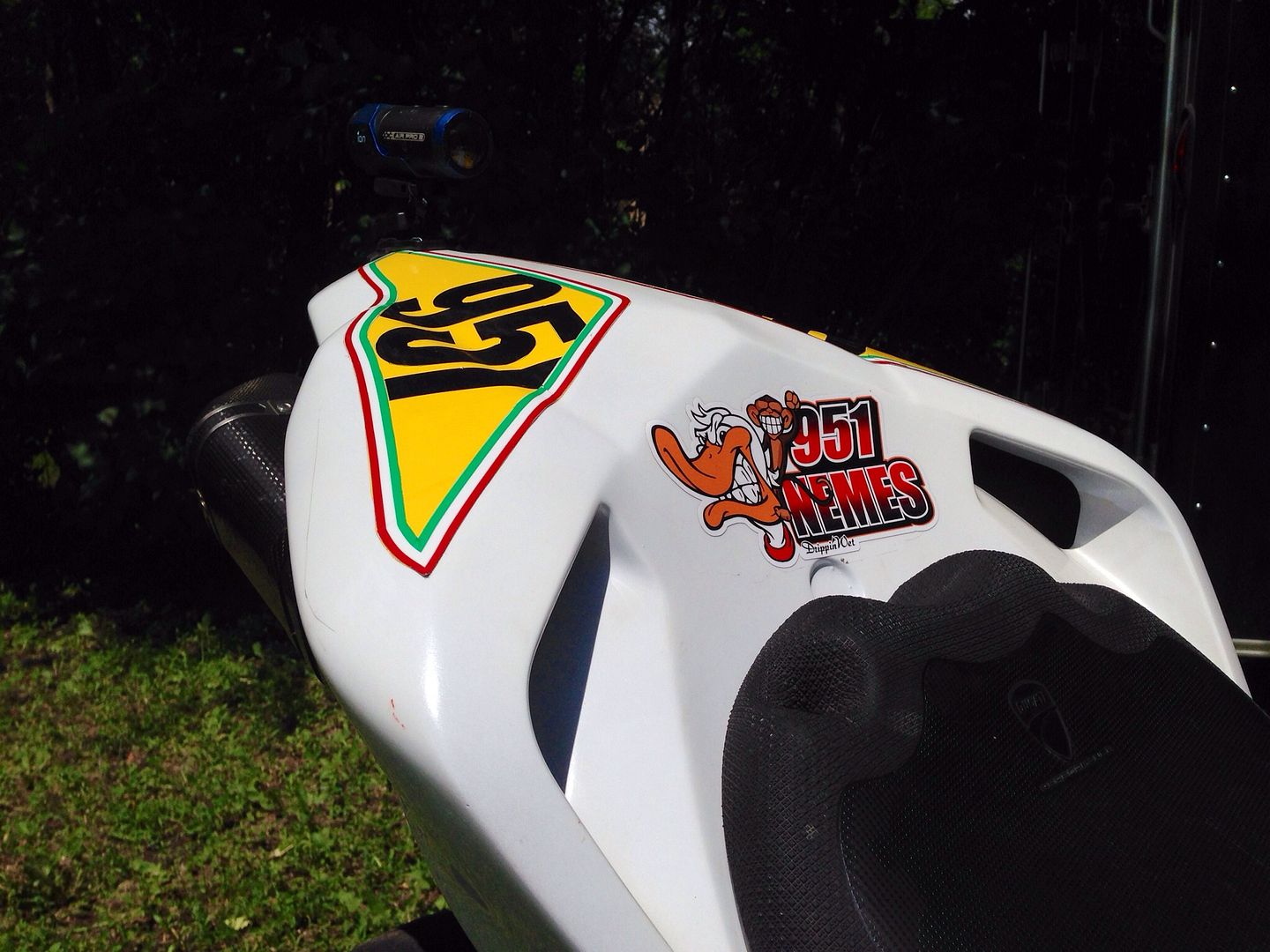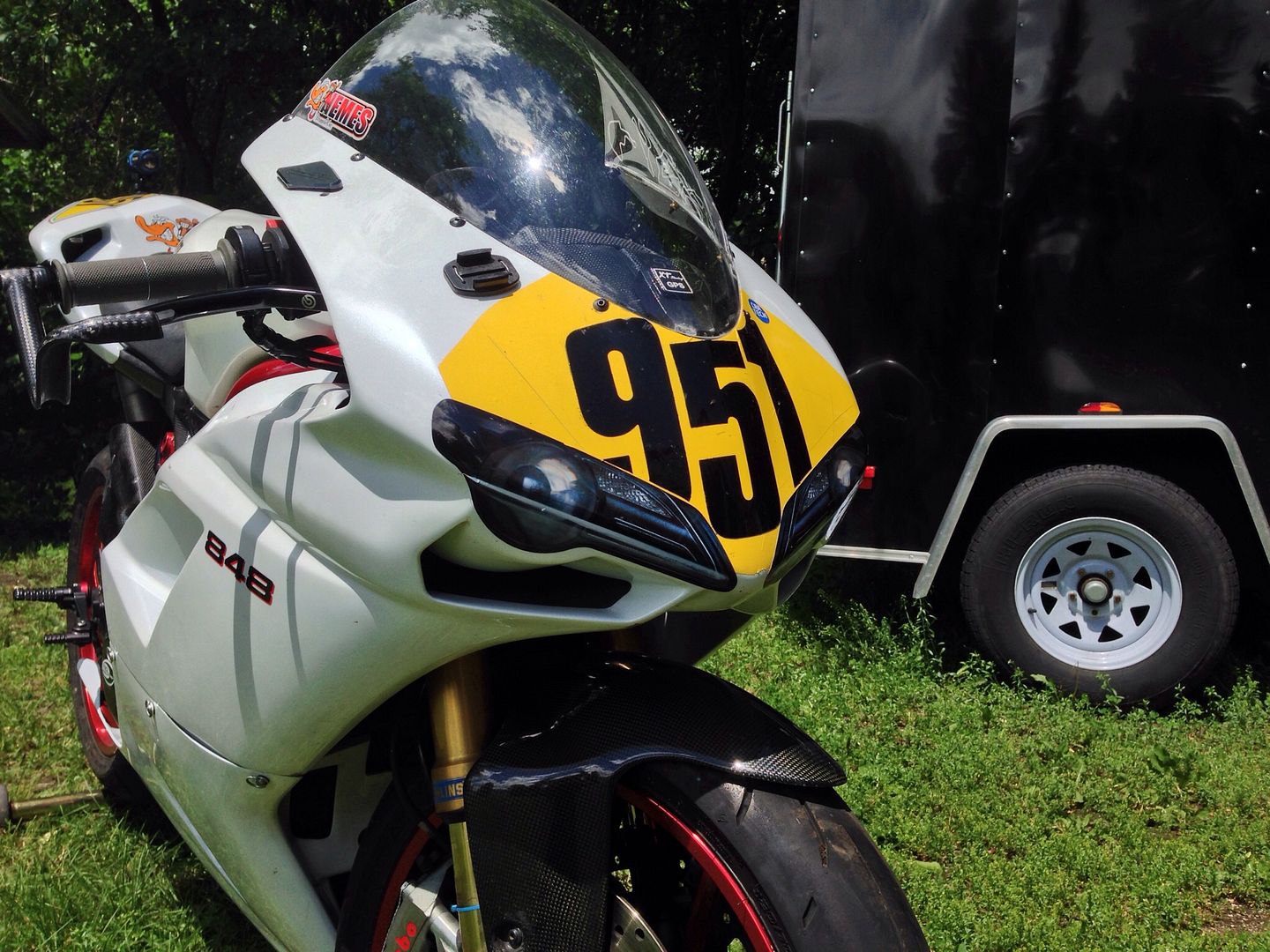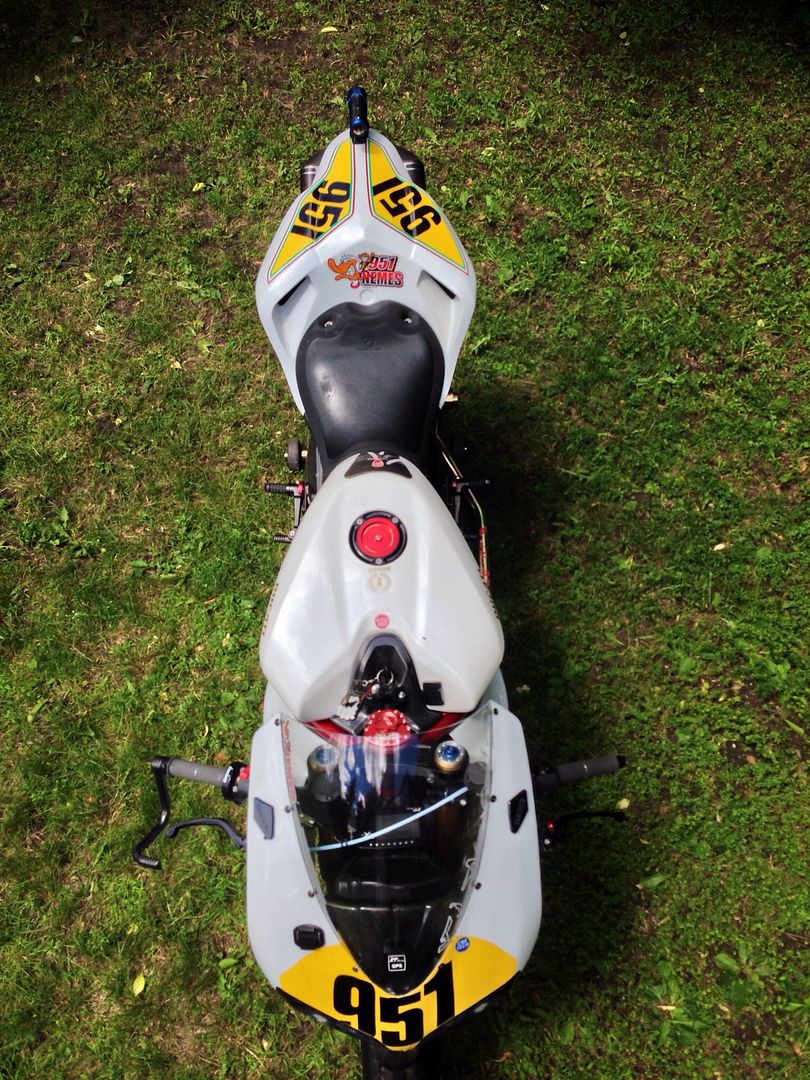 Excited for what's going to be an amazing experience!!!
-Christian