I've removed the old rear sprocket, seperated the carrier flange from the sprocket and removed the cush drives.
Is it necessary to have a new flange bush machine pressed into the new rear sprocket? or can I remove the old one from the previous sprocket and reuse? (if so how?)
#7 in diagram below..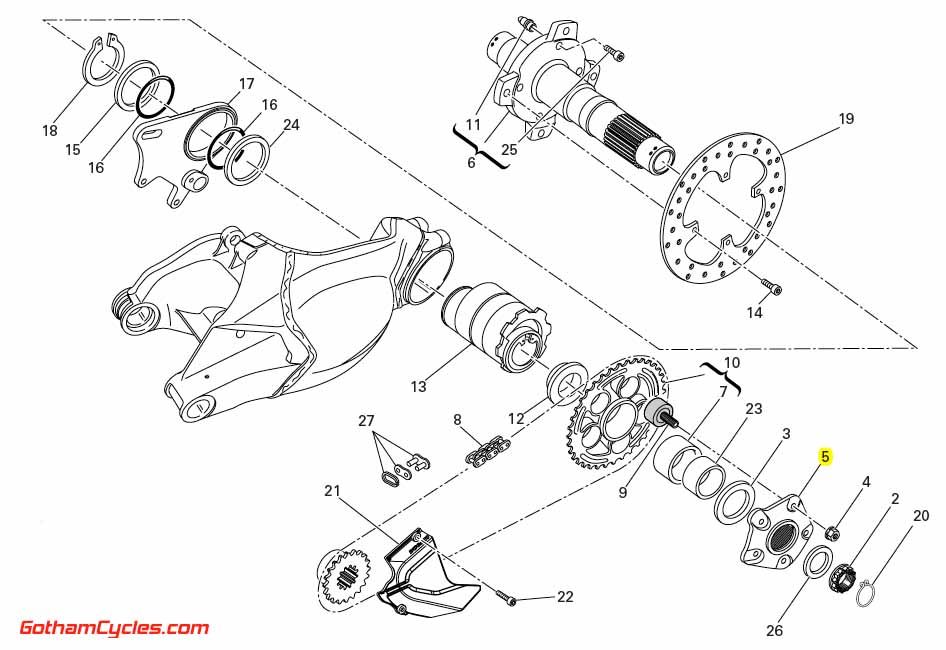 Also when I test fitted the cush drives in the new sprocket they slide right through is that normal? or should they be somewhat fitted? they were very tight on the old rear sprocket.
Thanks in advance.